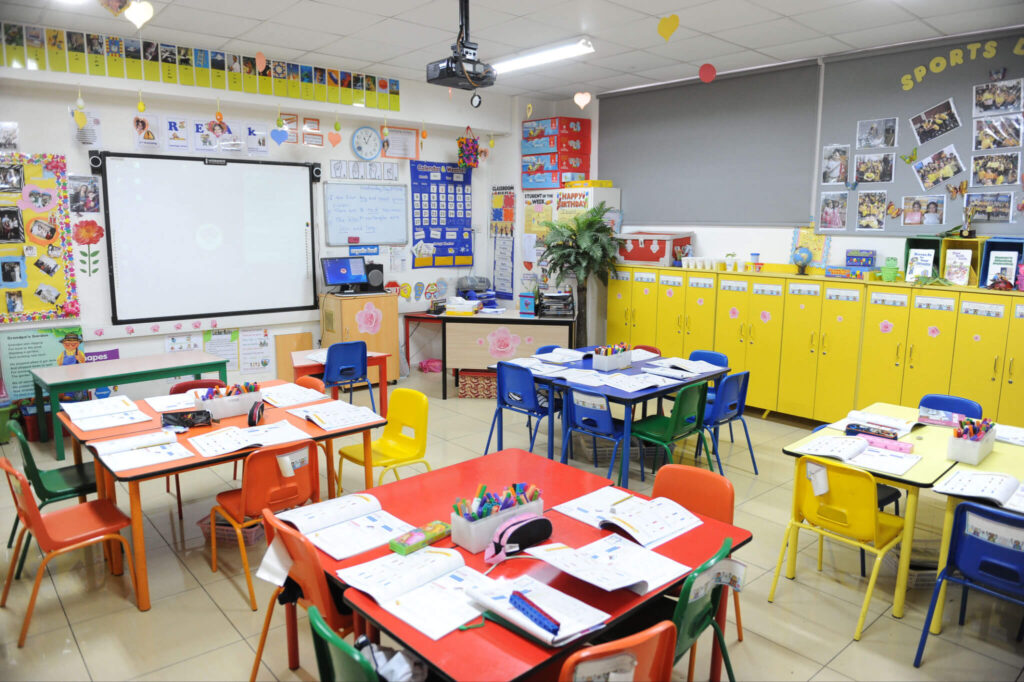 Classroom Decoration Ideas: Decorating a classroom isn't as easy as it may sound, a lot of crafty ideas and efforts goes into putting up a flawless bulletin board to impress your students, and help them navigate their creativity side. Not only is it an art, it's also a science. The way that your classroom is designed can set up the tone of your classroom for the entire year.
If your room doesn't put off the vibes you've been looking for your students, we'll be discussing some of best classroom decoration ideas DIY for you to try! The idea of decoration for school can be varied. From the wall until the chair, everything can be elevated into something fun, cool, but also useful at the same time. Besides the good effect of lifting the mood of students, it can be a multifunction into something practical though. Let's see those ideas below!
Top 15 Classroom Decoration Ideas DIY for Teachers:
Funky Bulletin Boards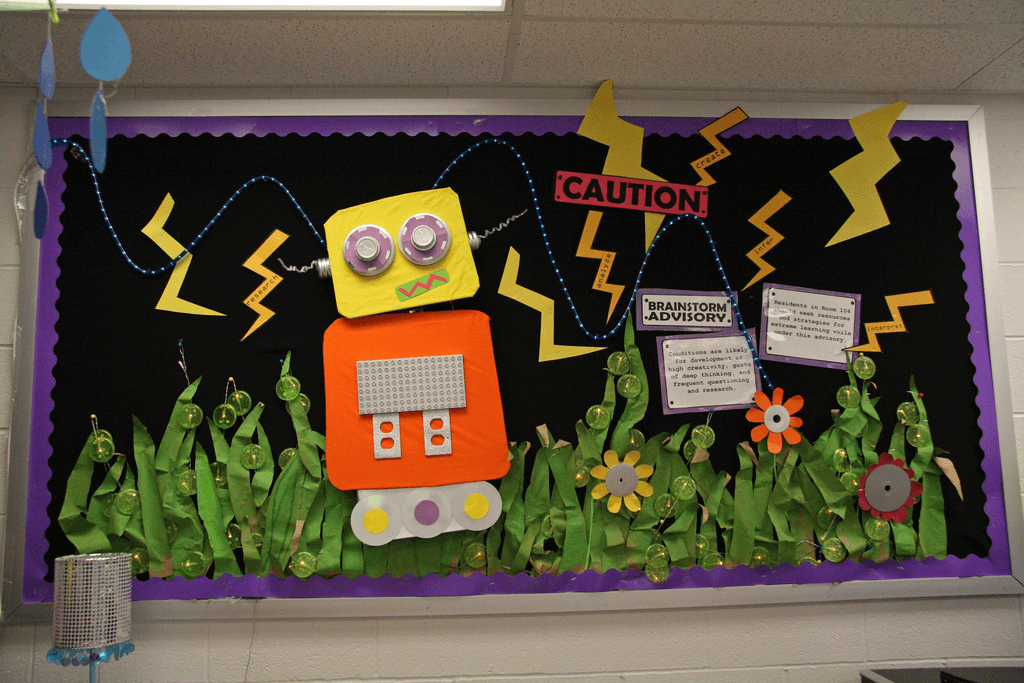 Bulletin boards can take up almost half of the wall space you have in your classroom and are a real opportunity to get your room decor up to speed. You can be as creative as you want here; the possibilities are endless. If you plan to use the bulletin board solely for aesthetic appeal and don't plan to put anything else on it, here are a few snazzy examples to get your creative juices flowing.
You may also like this: School Soft Board Decoration Ideas
Book Corner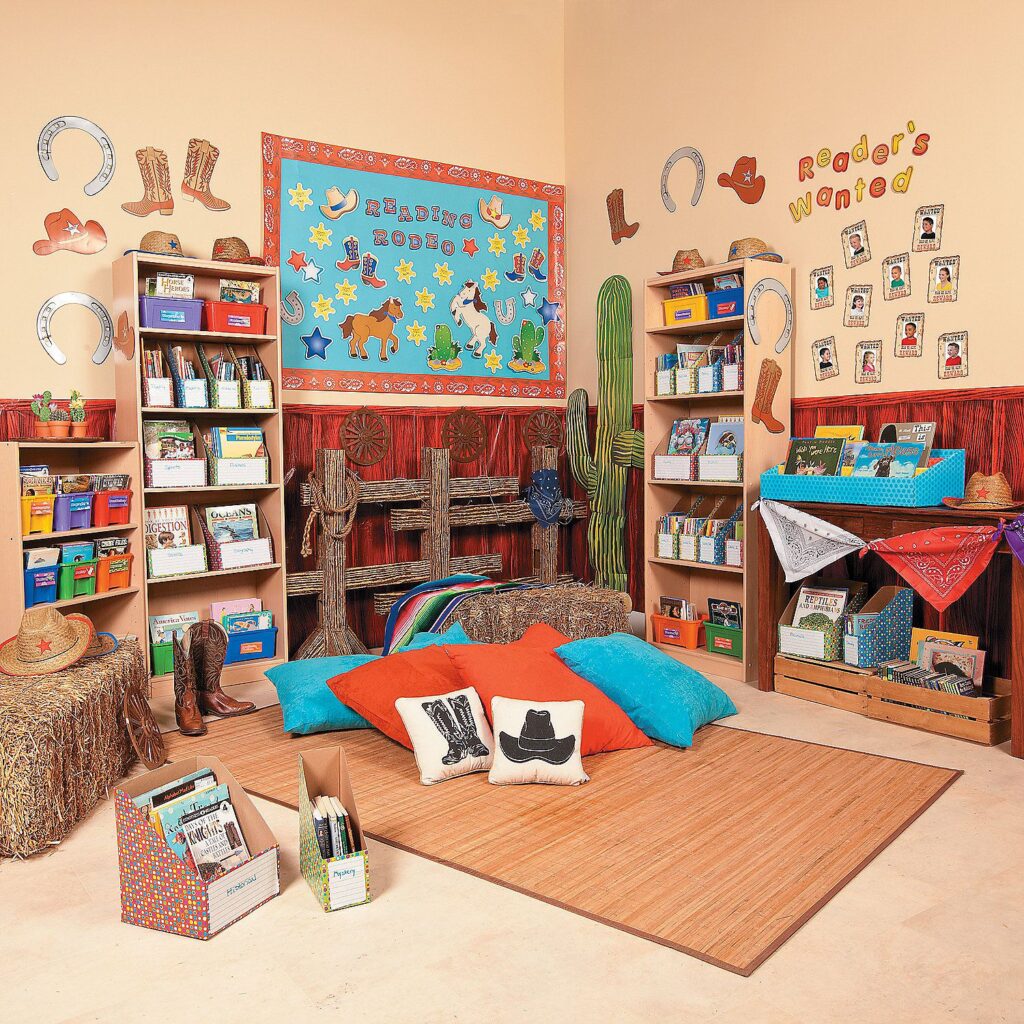 School is supposed to habituate students to love reading. One of the ways is by creating a book corner. Put a comfy chair combined by fluffy rug will be a good choice. Don't forget to always update the book collection.
Grandeur Eccentric Entry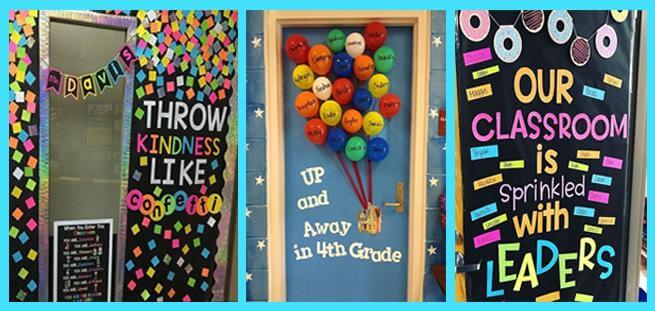 First impressions are important! For young students, the first day of school can be a bit nerve-wracking and an eccentric door like the ones shown below help break the ice a bit. There's also some opportunity to be clever here. Who wouldn't be excited to see that their teacher is witty?
Time Schedule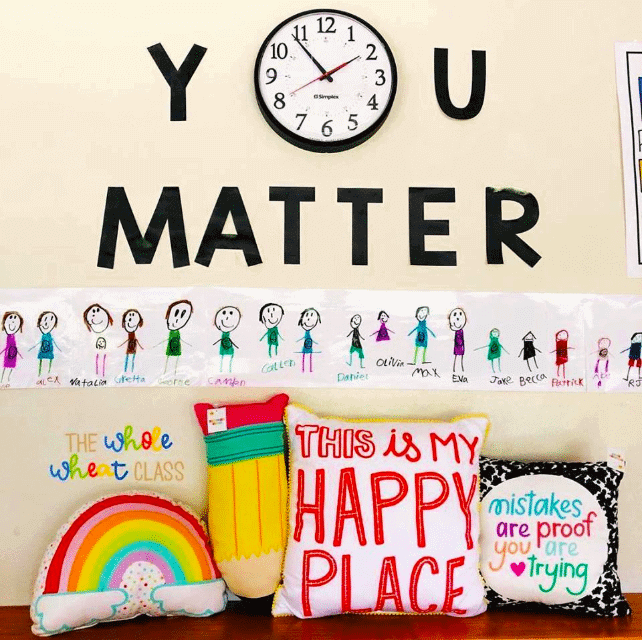 When you are a student, a clock is a spot that will be seen spontaneously to know how long until the bell ring. This is the reason the clock can be the basis of decoration in a room. Either you buy a cute one or an ordinary clock but elevated into good design.
You may also like this: School Project File Decoration Ideas
Colour Ceiling Tiles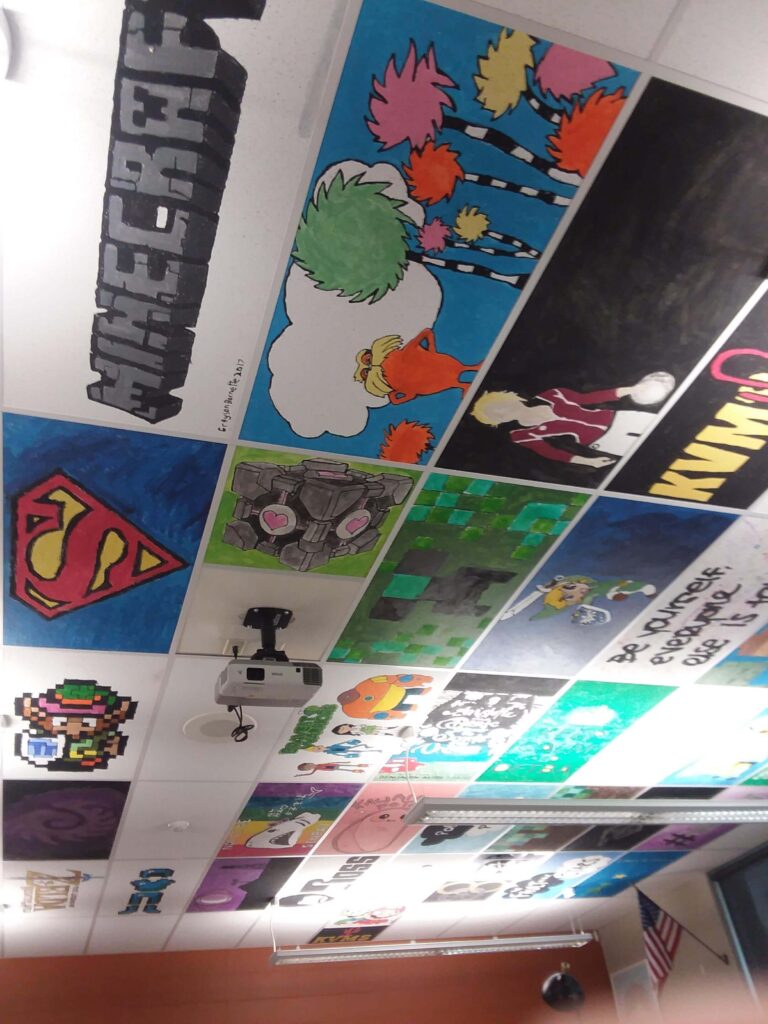 White ceilings are a wasted opportunity to bring personality to your classroom! Few teachers do this and can be a great way to make your classroom stand out. You could also use the ceiling panels as a way to fit your classroom theme. One way to do this would be to let your students colour one ceiling panel each week. By the end of the year, most of your ceiling panels will be colourful and bright.
Wall of Fame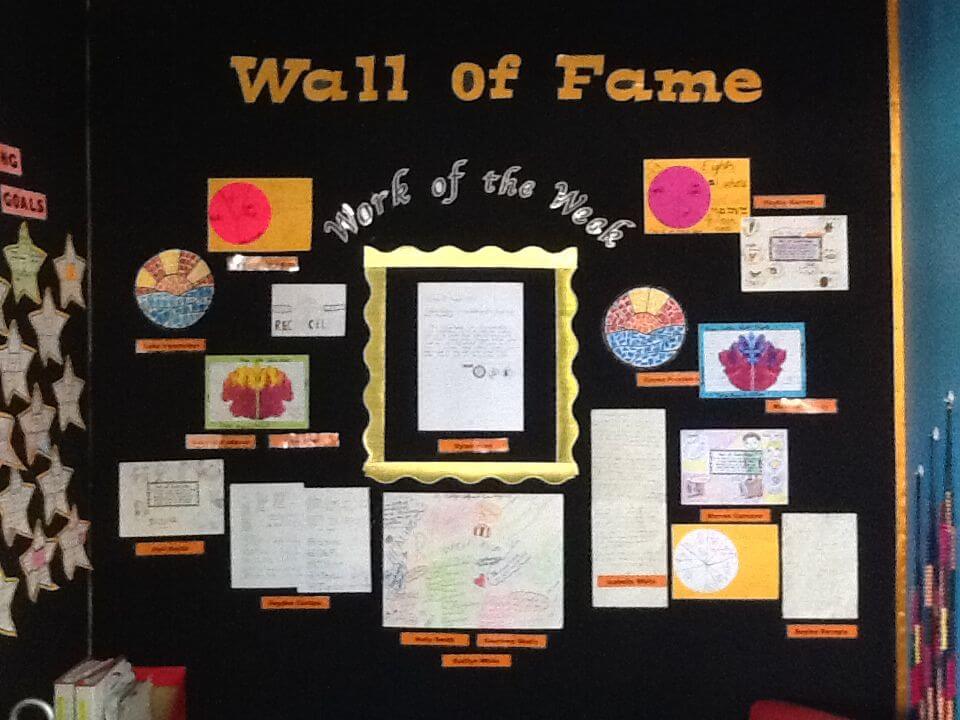 It is debatable whether or not give the spotlight to the highest rank can be good for the mentality of others who don't. Make an out of the box wall of fame by putting all students there and show to the world that every student is worth the appreciation. It can change the image of education too which always put ranking into the most important thing while actually, you cannot measure intelligence. Every student is smart in their own way.
Window Art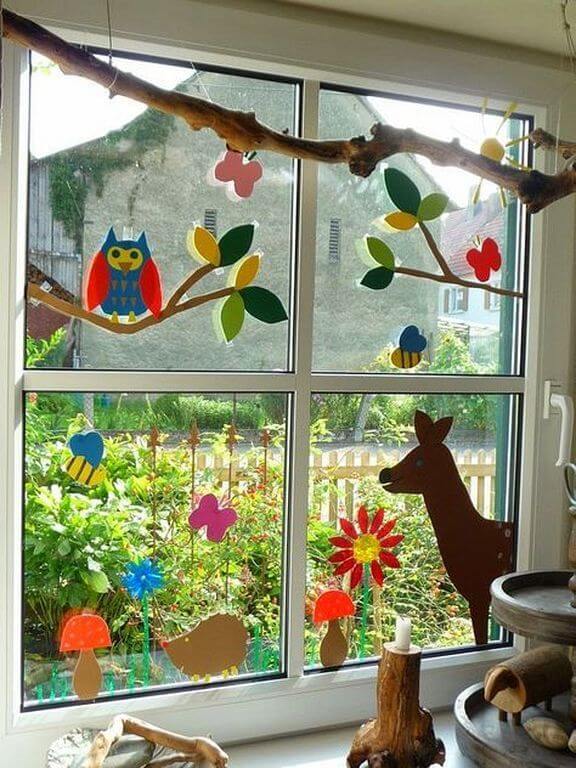 If you're lucky enough to have windows in your classroom, why not make your room interesting to look at from the outside too? Regardless of how you decide to decorate your window, you can easily turn it into a fun classroom activity with your students. Plus, not only is this method generally cheap, but it can help keep your classroom cooler by preventing too much sun from coming in.
You may also like this: Paper Craft Decoration ideas
Funky Chairs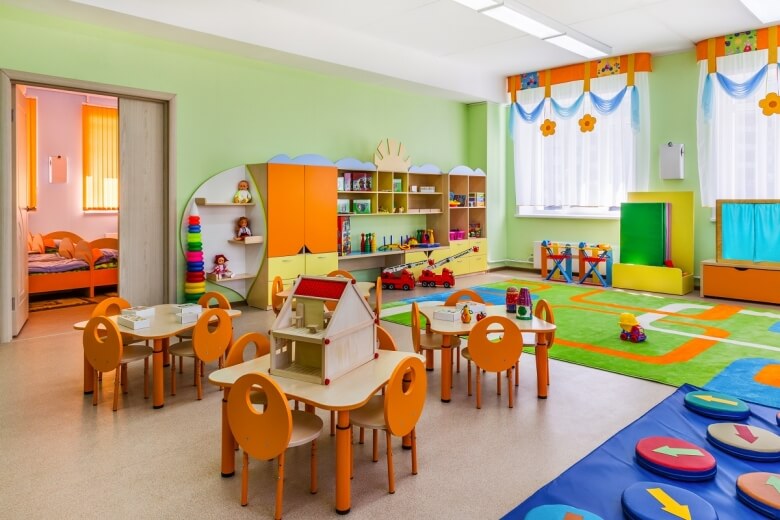 The classroom is always identical with tables and chairs. Poor the students, they often experience uncomfortable hard chair and desk. Moreover, it usually out from the concern of decoration ideas. Let's try to make them happier than before starting from where they have to sit down
Decorative Hanging Drop-downs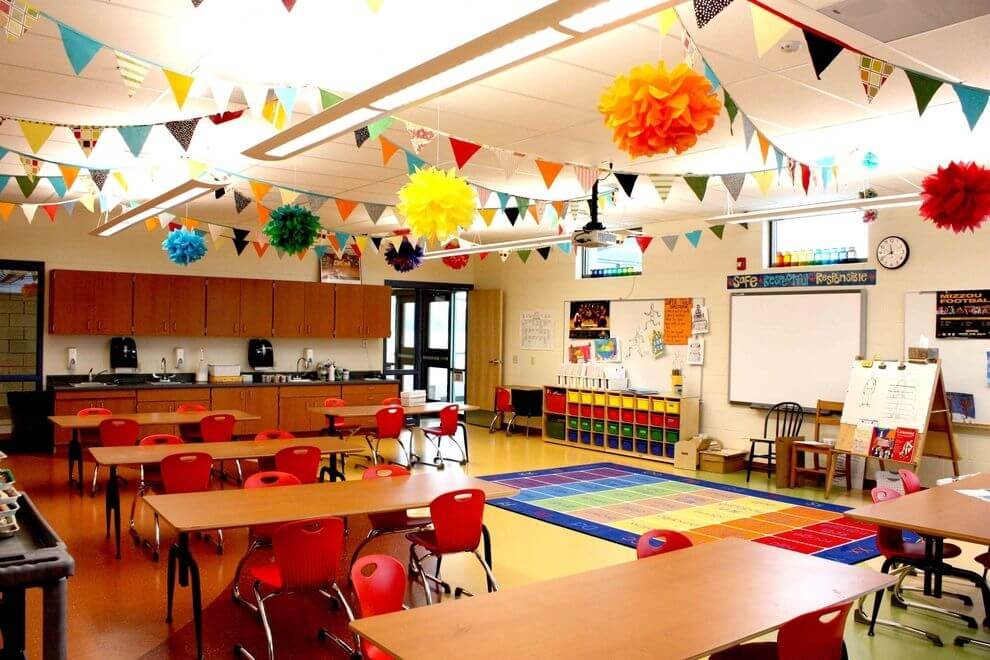 Drop-down artwork is also quite nice in a classroom, especially if it happens to have high ceilings with lots of air space. If you have a bunch of book dust covers lying around, you could string them up across the classroom.
Easy Study Board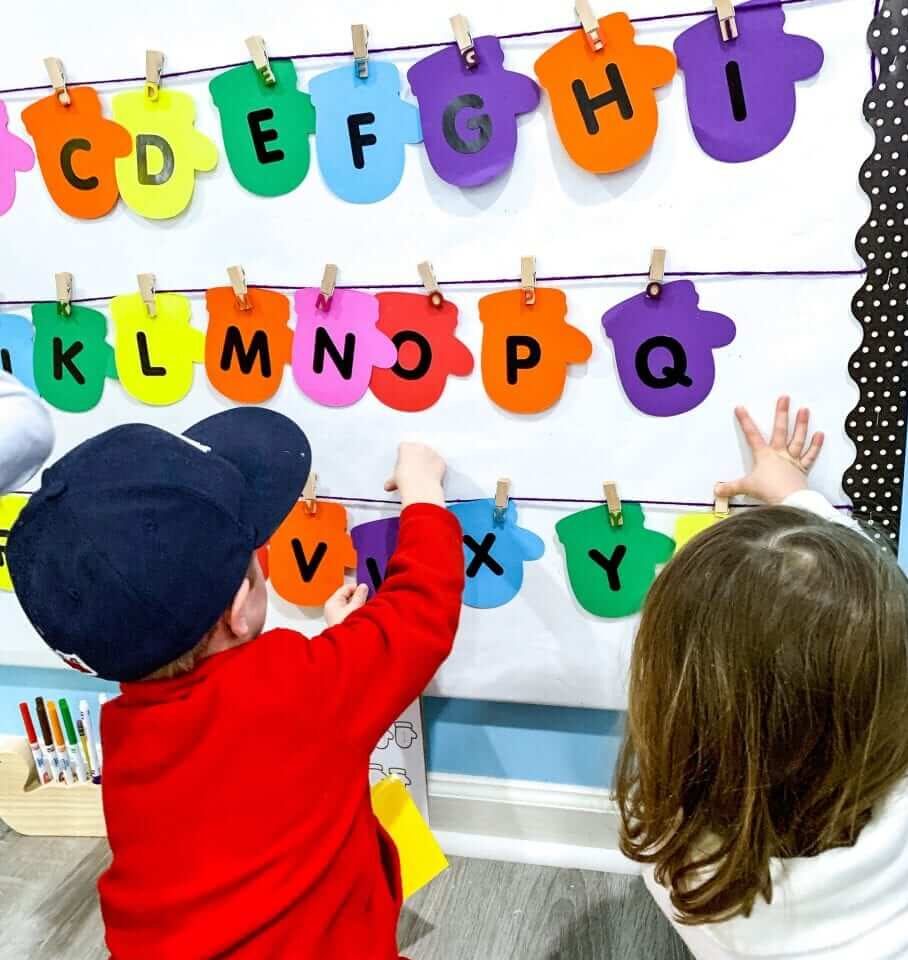 Perhaps the most common classroom decoration idea, when you stick paper that helps students to understand some material, like the periodic table of the element in chemistry class, list of mathematical formula in middle high school, or alphabet list for kindergarten. Make it fun instead of terrifying.
You may also like this: Make Decorative items using Waste materials
Use Symbols for Science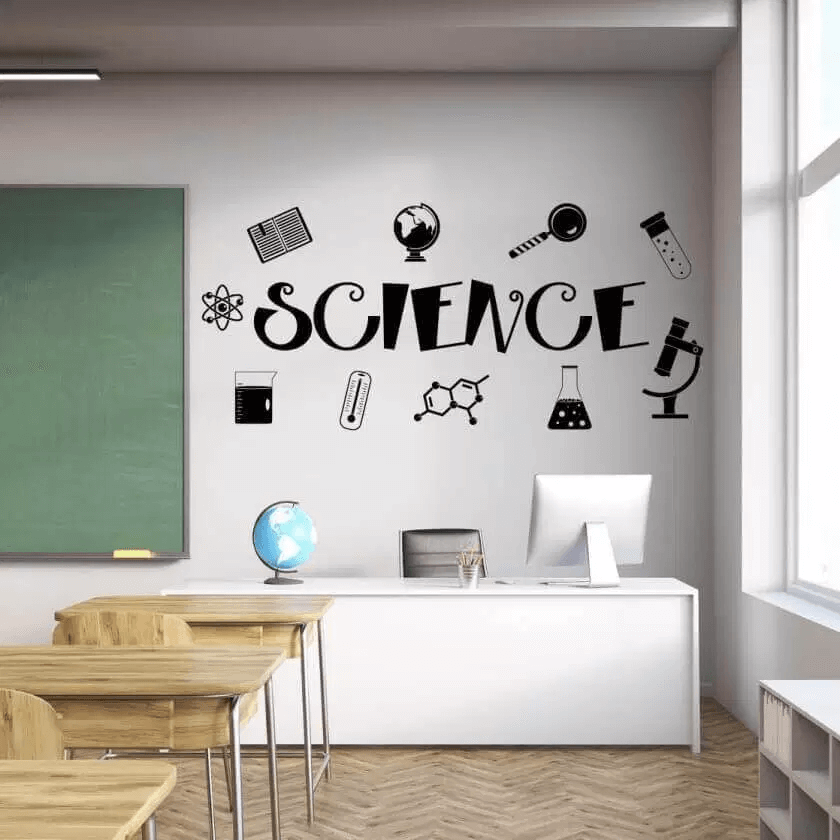 Some schools are applying the moving class system. They have no permanent class based on the grade. Don't lose the sense of art by giving the proper decoration and typography based on the subject. If it is a science class, put a name from the periodic table of elements. Take an example: Genius is formed by (Ge: Germanium) (Ni: Nickel) (U: Uranium) (S: Sulfur) and so on.
Classroom Rules Board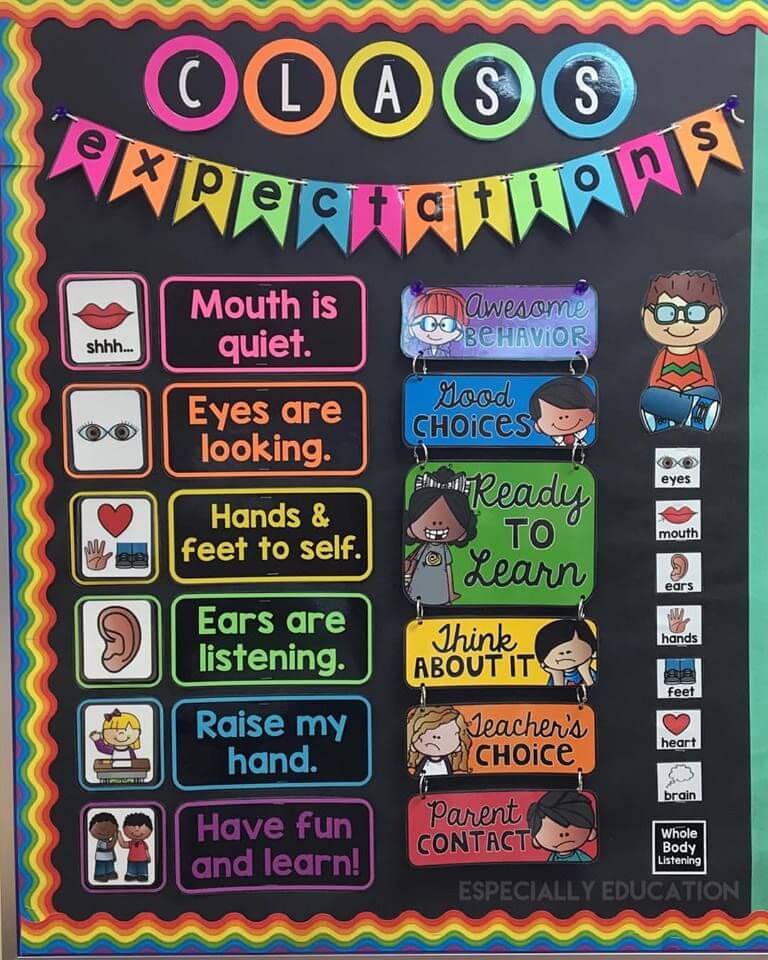 Display your classroom rules with this adorable Chevron and Owl themed poster set. This display was made with a positive spin, and a selection of rule cards have been created for your personal preference.
Mail Board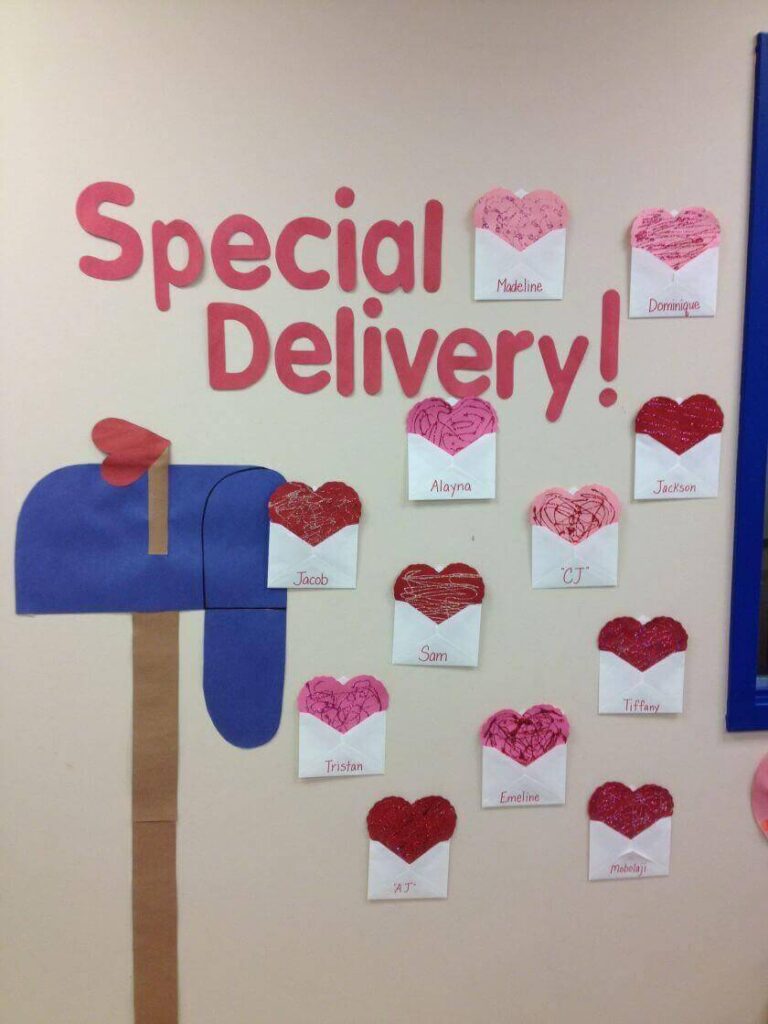 Students spend most of the time at school. No wonder if they build a personal connection with each other. To express their feeling, it is not always by texting on the phone but can be in a traditional mail! Besides it is good for them, also good for the overall look of the wall.
You may also like this: 5 Rocking Classroom Decoration Ideas
Replace Chairs with Carpet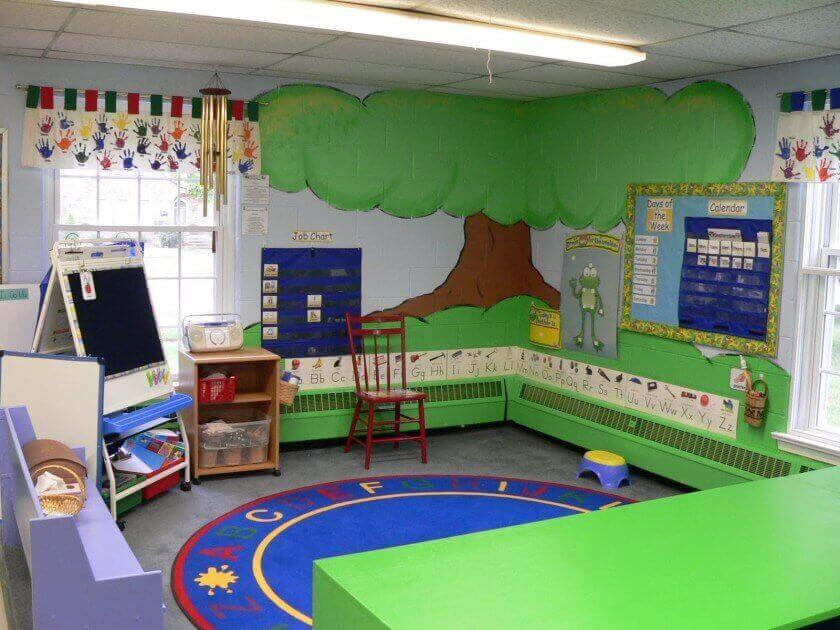 You don't always need a chair for the teaching process. Change it with mat or carpet because kids will process lesson better when their body is actively moved. The old school mindset of "sit and learn" is hard for kids to fully develop their brain and mental.  That is why a "no chair class" will let kids choose their best to study. They can sit everywhere inside the room with clipboard and delicate pillow.
Global Movement Poster Board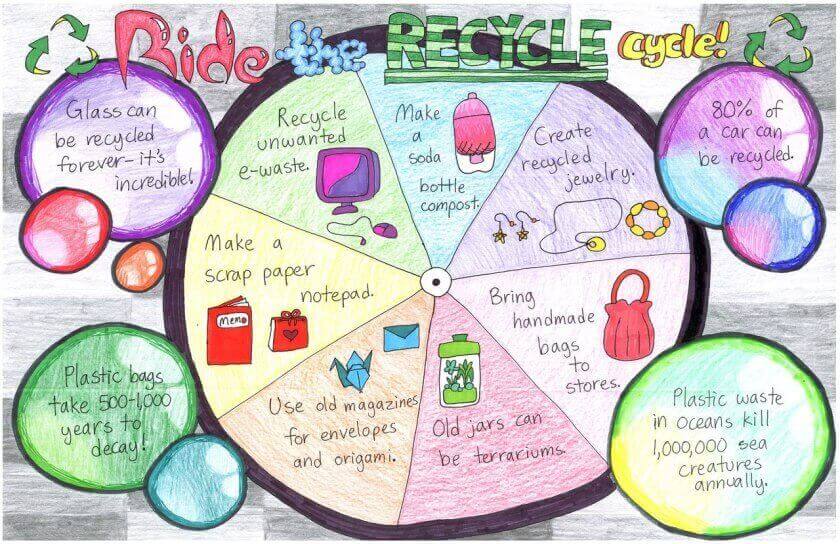 We have to teach our young generation to know global issues: plastic waste, intolerance action, air pollution, food waste, etc., even when they are still young. Get the moment of celebration like earth hour, the international day of toleration by gluing handmade posters in the classroom's wall. It is about to do something, even the smallest one, to make our world better. Don't litter and don't waste electricity is two of the examples. Good action should be introduced since young.
We cannot deny that almost every student has ever felt bored at school. Some of them also think about how to skip class tomorrow because the environment is too intense with inflexible teaching system and all the exam. By having classroom decoration ideas, hopefully, it will be changed.