Who does not love to decorate their surrounding with unique and creative stuff? Everyone wishes to draw or make something or the other which makes their surrounding look better for which they can refer paper craft decoration ideas. People use various materials to make attractive items which make their place look better. What stuff can be used to make such material?
• Paper
• Plastic bottles
• Pepsi cans
• Old cloth
• Broken crockery
• Broken bangles
• Pencil shavings
And lot more unused material which we can easily find lying in our houses. One would have never thought that plastic bottles could be turned into some really good plant pots, or waste buttons and wires could make up a really beautiful wall hanging or a photo frame. Let us look at some really good ideas to decorate our places with the use of Paper and let us try to implement it with the help of the steps below:
Paper is such a great tool to work with and especially when you have varieties of paper designs and material. Besides the primary coloured papers or except the origami and normal A-4 sized coloured sheets, we can buy a lot more types of paper and all with different qualities from the market also.
 Sky scene for decorating the walls of your bedroom
with paper being easily available in different colours and varieties, one can put it to great use. In this, we require different colored papers, scissors, glue and threads.
Steps:
Cut the paper in desired shapes, like hot air balloon, clouds, birds, rain drops, umbrella, kites, rainbow etc.
You can either make it a 3D figure or a 2D one depending on your taste and preference.
Next, you need to assemble the cut outs and arrange them accordingly on a cardboard piece or directly on the wall, whichever way you wish to.
You can refer to the image below and add up your own imagination to make your place look wonderful just with papers.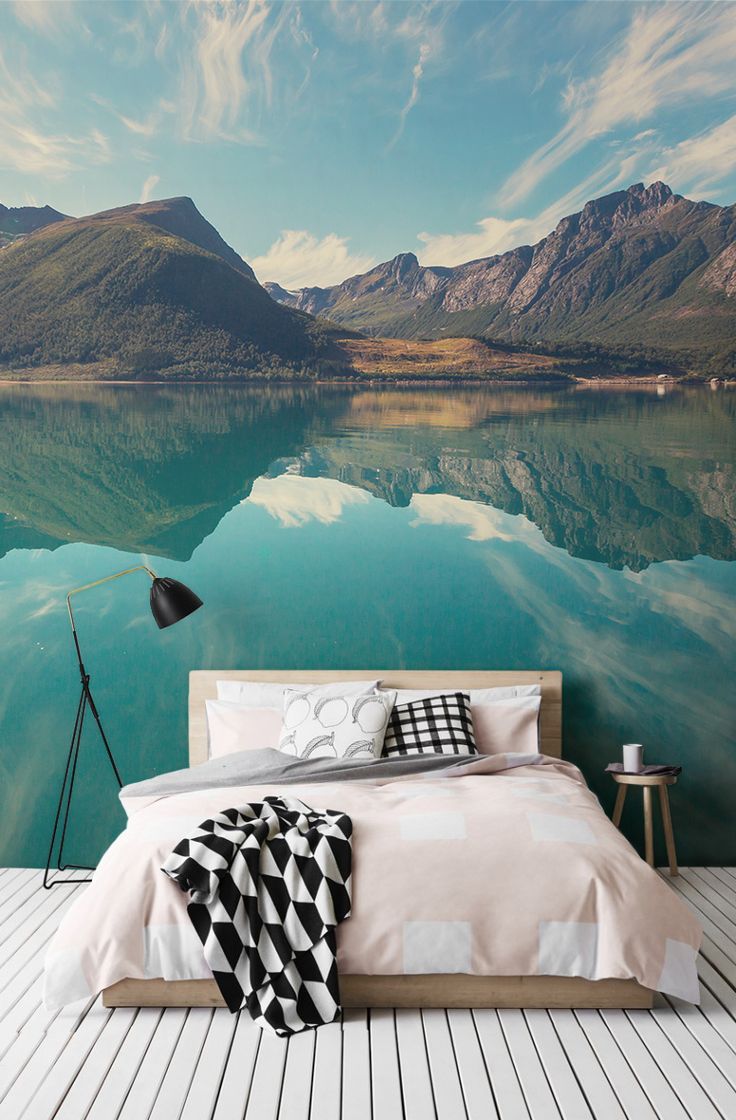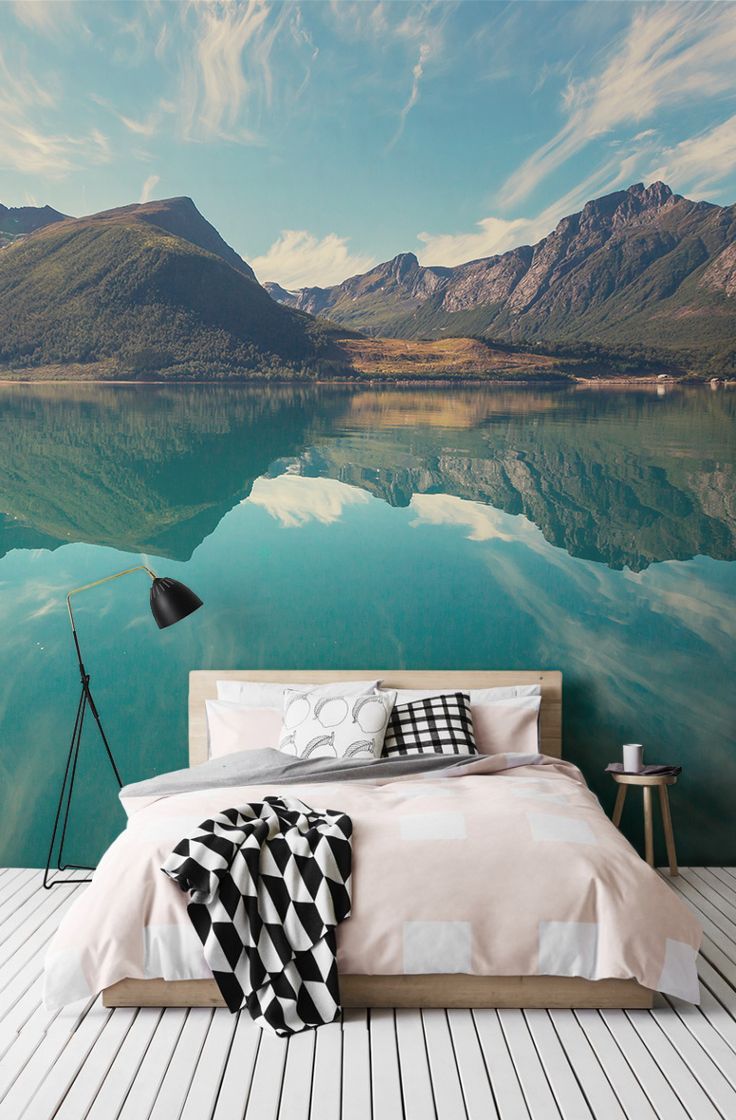 Melted Crayon Canvas/Paper craft decoration ideas
Crayon have always been a really good part of art kit. They come in various shades and add up life to a dead sketch too. So for this idea, we should have: Wax Crayons, Hair dryer or a blower, Canvas for base, glue, Paper for designing and scissors.
Steps:
First, draw a sketch on a piece of paper and cut it out to paste it as a central design.
Then take the wax crayon box and assemble the crayons as per shades you desire on the canvas as a blue print.
Second, pick up crayons one by one and keep pasting them on their place.After you've pasted the crayons as per your design, use the blower of a hair dryer to melt those crayons and obtain a wonderful effect from those. Once it dries up, u can hang it anywhere in your house.
You can refer to these pictures for a creative idea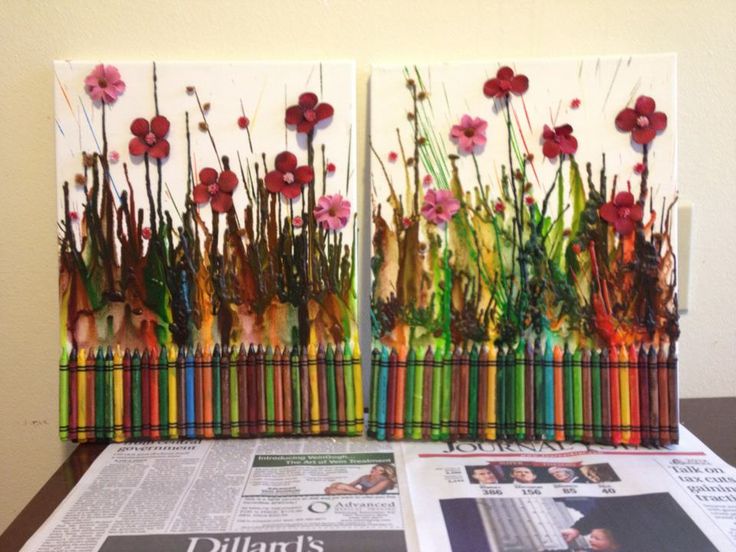 Paper Dahlia Wreath
where the paper is put to numerous uses by using paper craft decoration ideas; it can be used to make such a great master piece too. This might look difficult but is really very easy. All you need is focus and uniformity by using paper craft decoration ideas.To make this, we require 3 or more different coloured papers, hot glue, Round cut cardboard sheet, and scissors.
Steps:
First, measure the diameter of the round cardboard sheet which would act as a base for the flower.
Then accordingly decide what size cones you will have to make so that you cover up the area with all the three colours equally.
Next, after your measurements are ready, fold a sheet diagonally round and make a cone and stick the ends with the help of glue so that it does not open up.
Next, you are required to place the cones on the cardboard in ascending order. The lowest no. of comes which are made from particular sheets will be placed first and will make the inner smallest circle.
Followed by this, rest of the cones would be glued similarly in round shape to give an outcome like this:
You may also like this page : interior designing ideas for small houses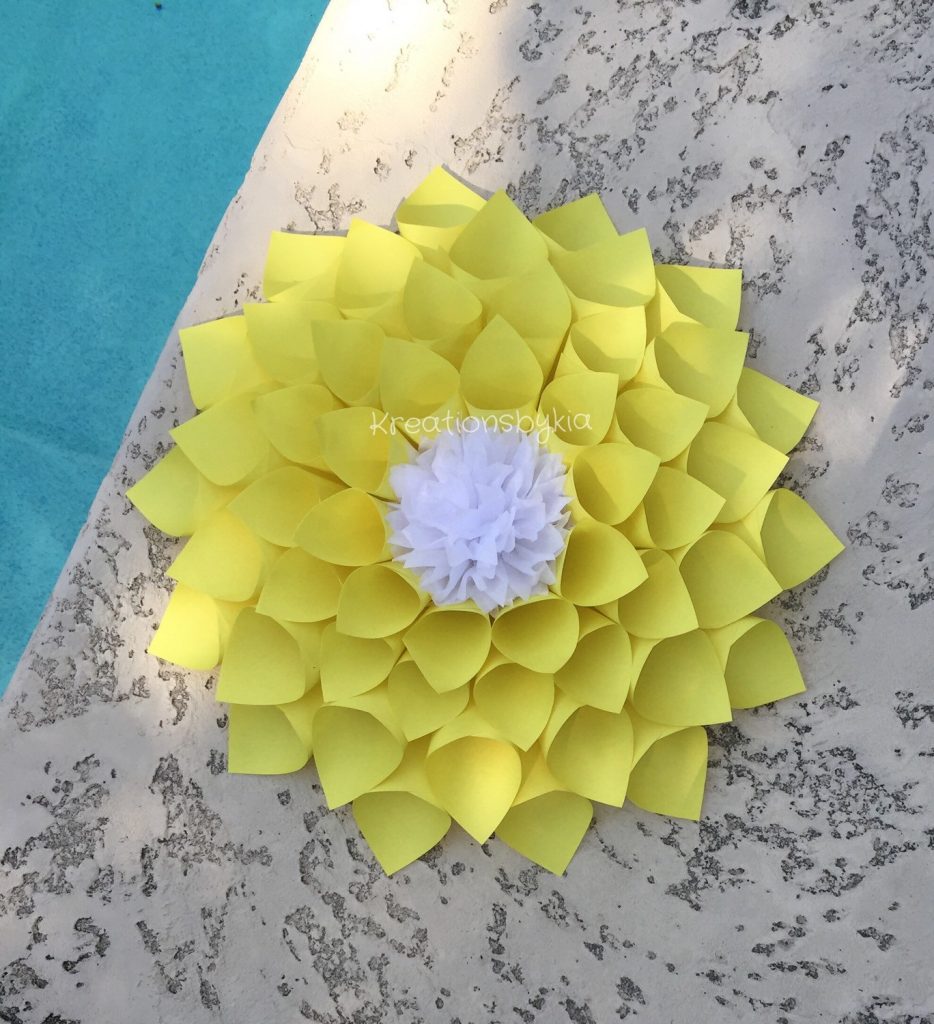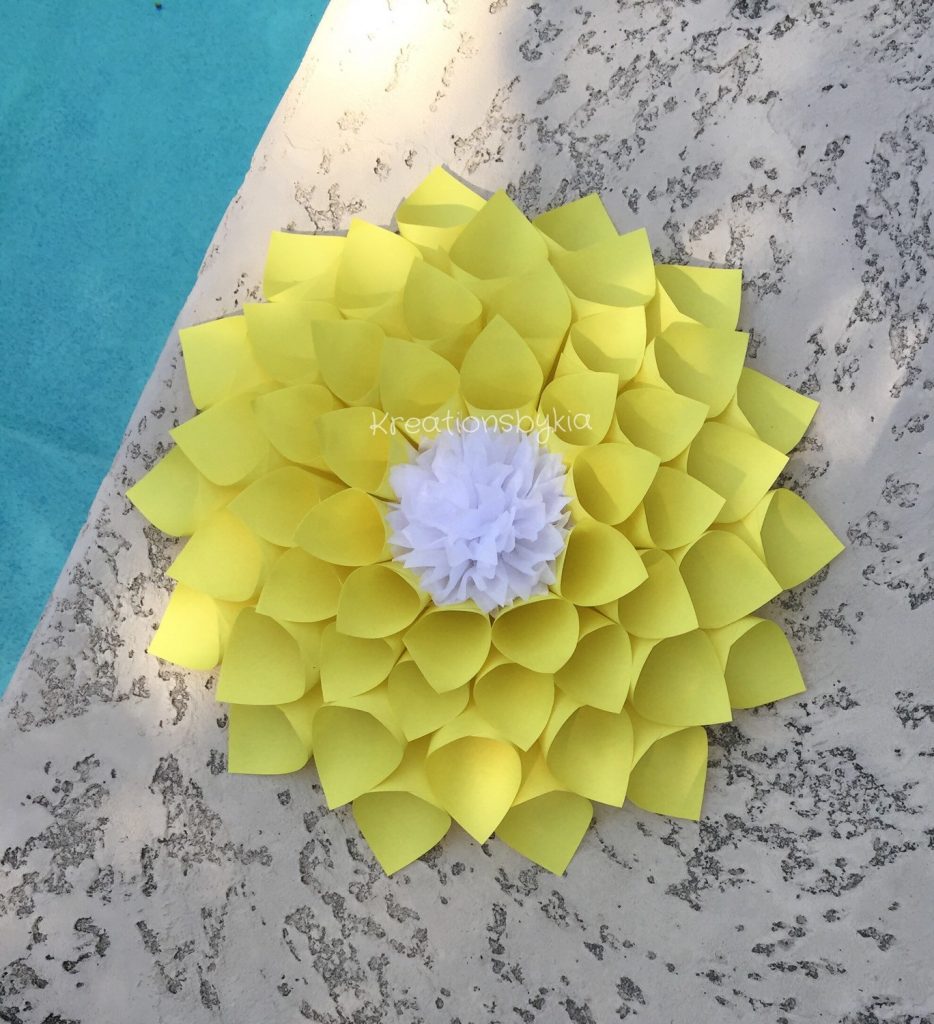 Conclusion
above mentioned were some summarized ideas of how can you easily and with minimum time consumption, decorate your surroundings with minimum work load and man power requirement too.  You can add up your creativity in these and create better outcomes by going through different paper craft decoration ideas.