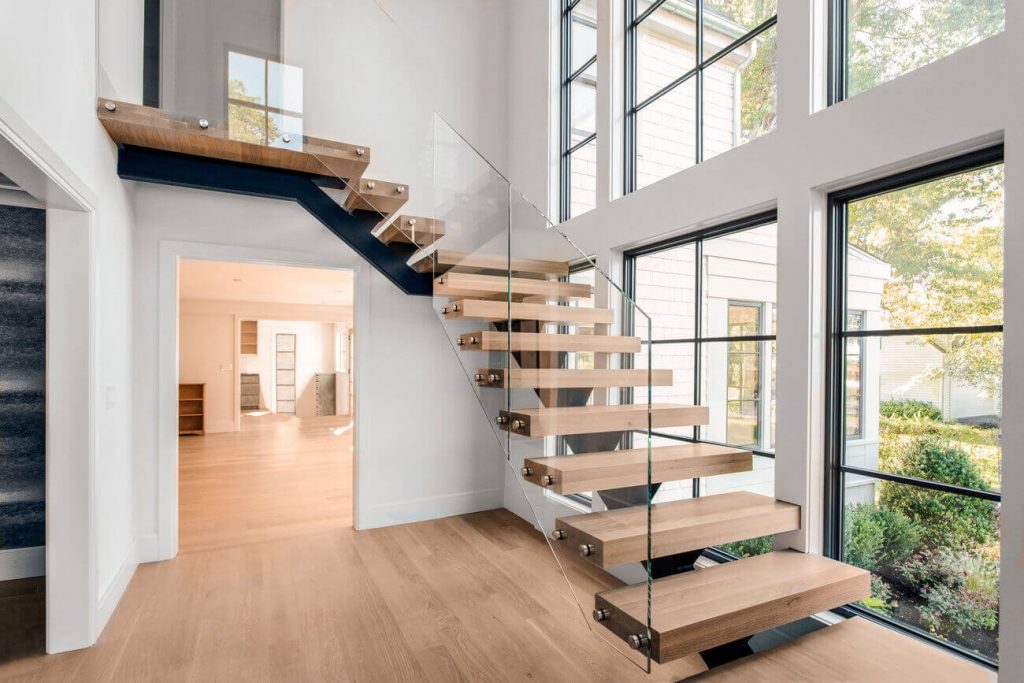 Types of Staircases: "It's an integral part of any home that has more than one level: The staircase," for a construction or remodelling project, the type of staircase is also a very important consideration. Different types of staircases provide specific kinds of visual appeal and take up varying amounts of space in your home. When considering a new staircase, think about your family members and how they use the stairs to make the best choice because each kind has advantages and disadvantages. 
Here we run down the different types of staircases and the considerations for each one.
Straight Stairs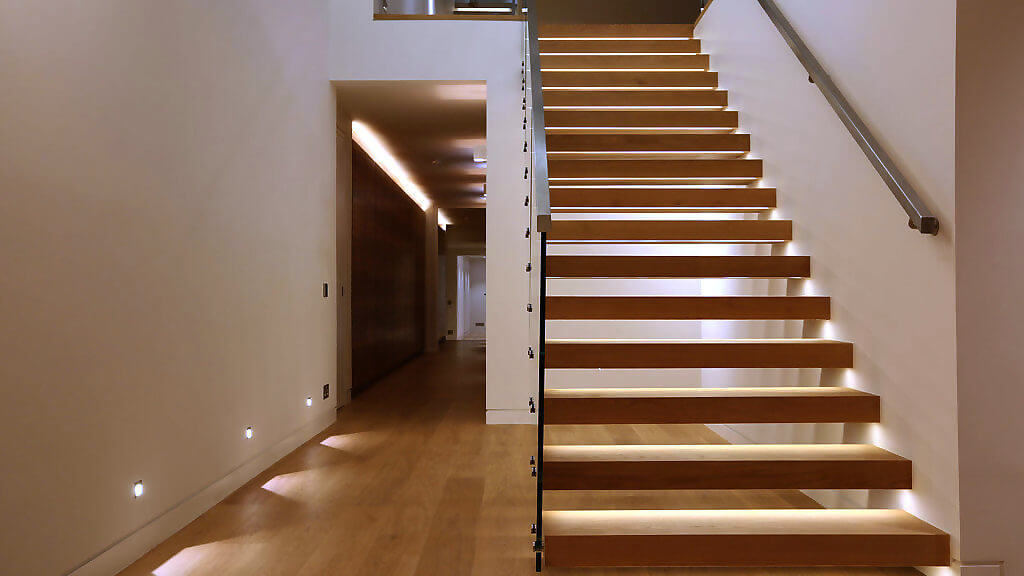 A straight staircase is the most common and affordable style available. Pre-cut risers — the vertical part of the staircase — are available in lumber yards home stores and many builders use these because of their simplicity. The straight line design means that the staircase doesn't need any special support and only needs to be attached at the top and the bottom.
This type of staircase also allows for easier installation of railings and handrails.  Of course, there are variations of the straight staircase that include open risers, modern materials and metal cable railings that significantly alter the basic look. While a straight staircase may be the most common, it does have a few drawbacks, namely that it takes up a greater amount of linear space, which can really affect your design.
L-Shaped Stairs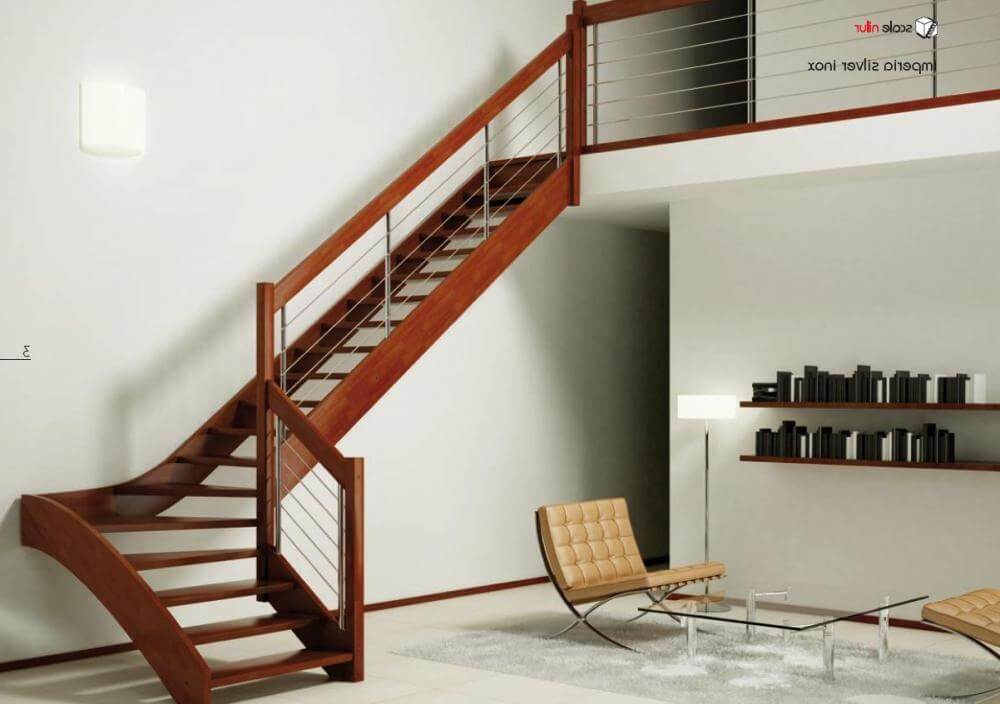 L-shaped stairs are another common style of staircase. They are basically a straight staircase with a turn, either in the middle or closer to one end or the other. L-shaped stairs are appealing for a variety of reasons, primarily because they are more visually appealing. In addition, they tend to take up less space and can be used in the corner of a room.
For some people, they are also easier to navigate because of the wider landing that breaks up the flight of stairs. Of course, these types of staircases are more complex to build and consequently more expensive. L-shaped staircases also usually require support for the landing and the turn.
Also Read: Attractive Staircase Designs
U-Shaped Stairs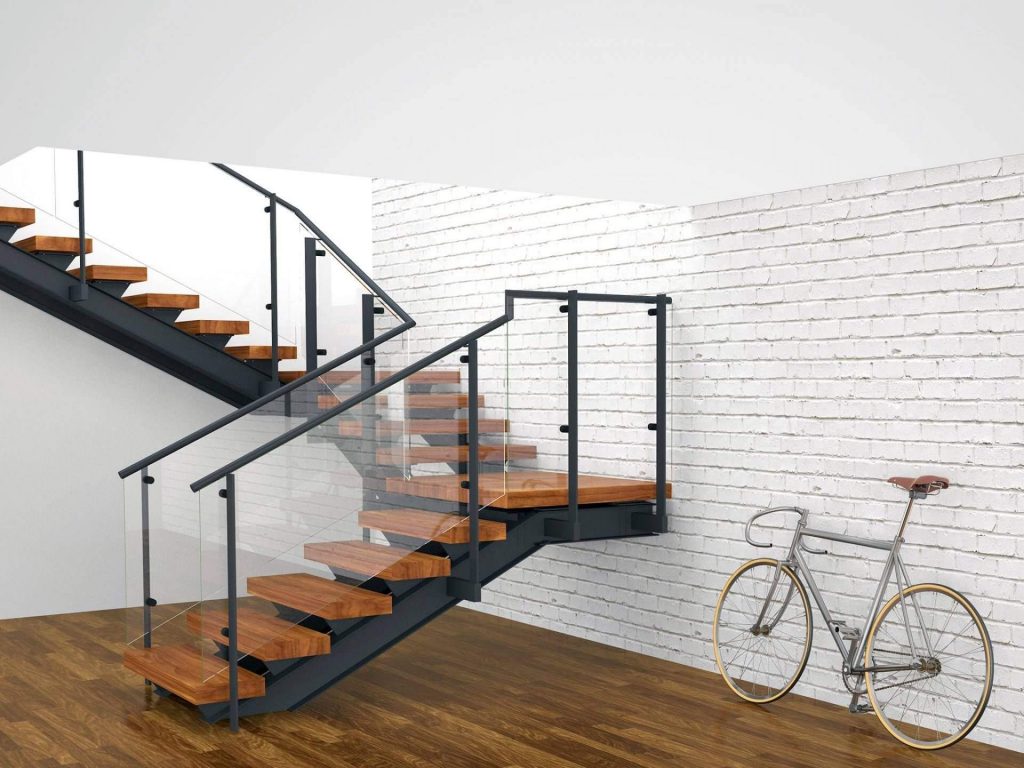 U-shaped staircases generally consist of two flights of stairs that go in opposite directions with a landing at the switchback. These are also more visually interesting than a straight staircase. Moreover, they take up less linear floor space and can be handy for a corner design. Typically the landing is of a generous size. The main drawback of a U-shaped staircase is the turn that makes it more difficult to move larger pieces of furniture upstairs.
Central Landing Stairs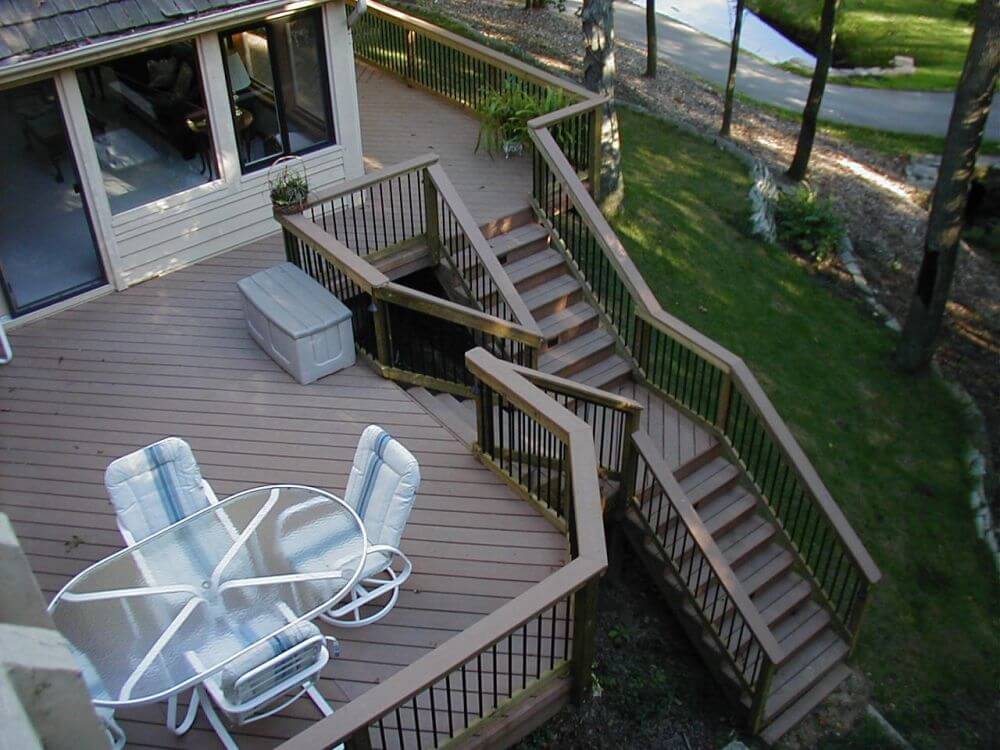 If you have a tall, high-ceilinged room and are considering a straight staircase that will need to be more than 12 feet high, it will require a central landing. The same is true if your planned staircase has more than the standard number of risers, which is usually 16.
The main drawback of straight stairs with a central landing is the increased amount of space they require, which usually leads designers to choose another style. This type of staircase is generally used in commercial buildings, not private homes.
Winder Stairs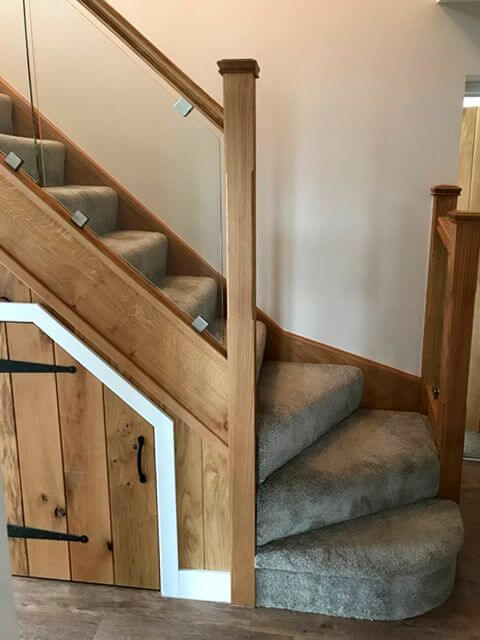 Winder stairs are a lot like an L-shaped staircase, except that there is no landing. Instead, the stairs are continuous, taking on a wedge shape as they make the turn. These have been far less common in contemporary homes and are typically found in older residences. Rarely were they used as the main, front stairs and were more likely to be found as the second set of stairs in the home. This type of staircase is seeing a resurgence in popularity, thanks to the trends that favour smaller homes and more sustainable homes.
Also Read: Best Easy Ideas to Restyle Your Shelves
Spiral Stairs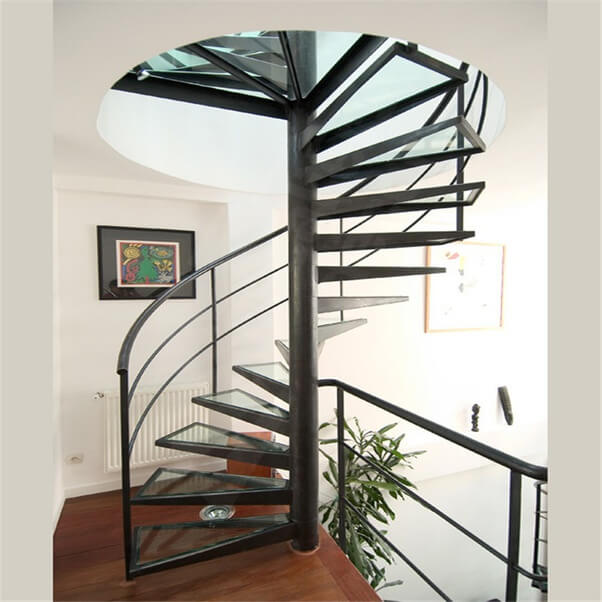 While perfect for tighter spaces, spiral staircases are still considered more of a novelty style. True spiral stairs have one central post to which all the radiating steps are attached, as they spiral upward through a space in the floor above. Because of their contact nature, they are typically found in beach houses and compact city dwellings because of the small amount of space they require.
Many city and municipal building codes require that a spiral staircase be a secondary route of egress from the higher floor because they are not as easy to navigate. In fact, that is one of the main drawbacks for a spiral staircase: Only one person at a time can use the stairs and footing require caution because the inner portion of each step is narrow. Besides, it is much harder to move larger items up and down a spiral staircase.
Circular Stairs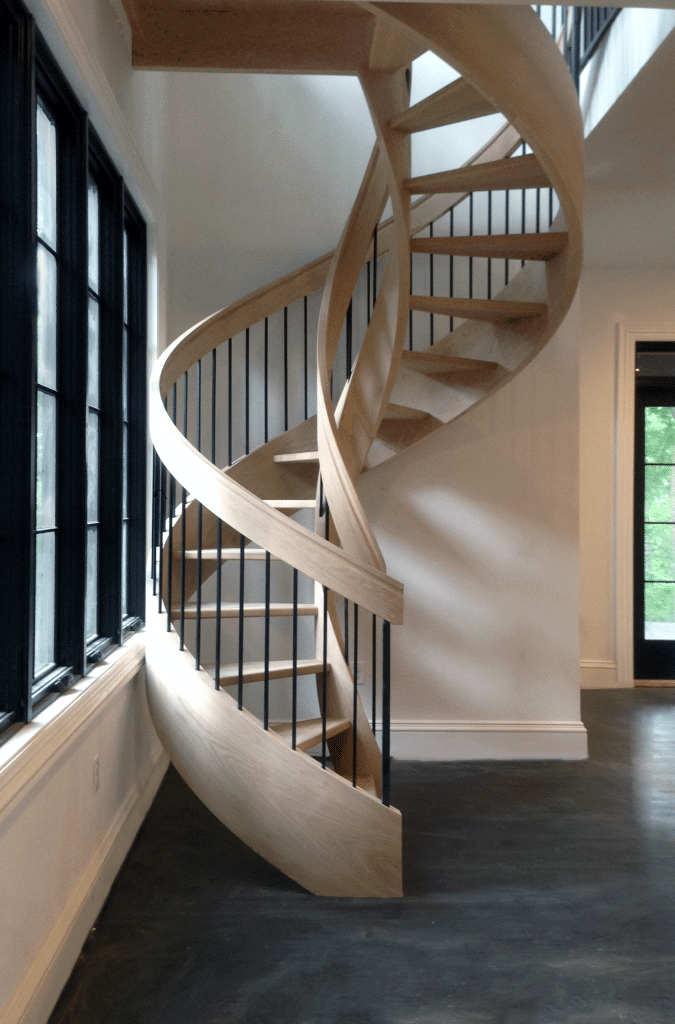 A circular staircase is more like a traditional staircase than a spiral one — think of the kind you might find in a medieval castle. While it does go around and the steps are tapered, the curve is more relaxed than a spiral staircase with steps are easier to navigate. Sometimes called helix stairs, their curve is more graceful and less compact, which helps to create an architectural focal point. Of course, these require more open space and are costlier to build.
Curved Stairs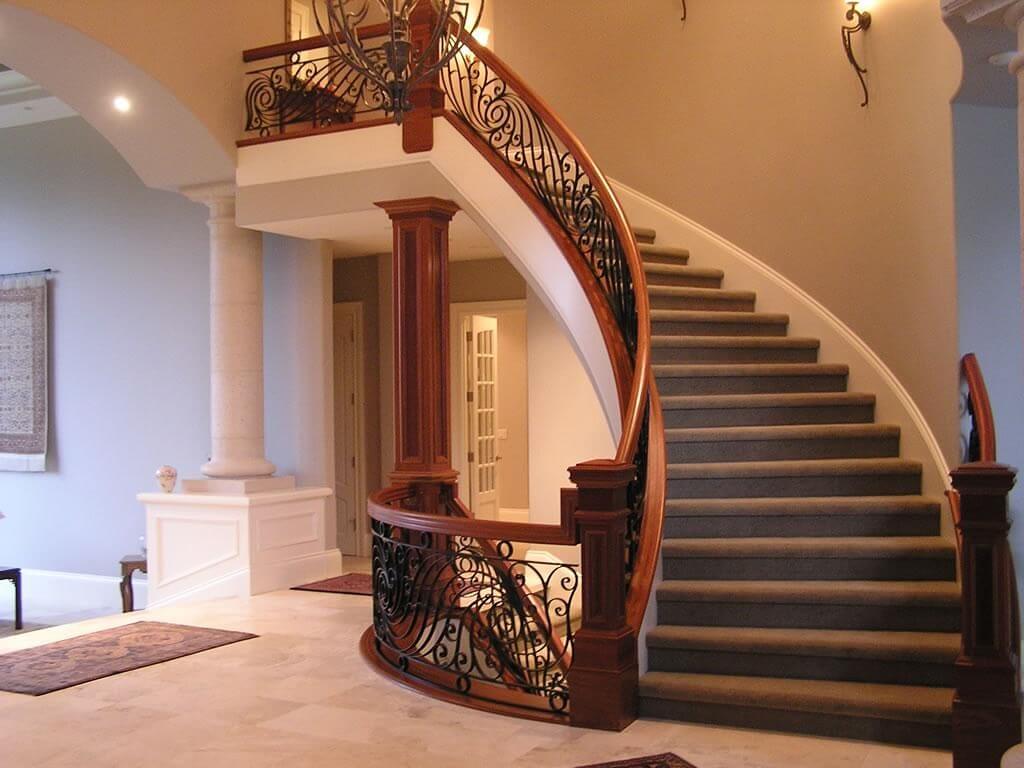 Most commonly used in or near an entryway, a curved staircase is a design statement. They do not form a circle as spiral or circular staircases do, and instead, are meant to be a major design feature. Easy to traverse, the curve is usually gentle and is an elegant choice for any style of home. This type of staircase is said to be the most difficult to construct and, consequently, one of the most expensive.
Ladder Stairs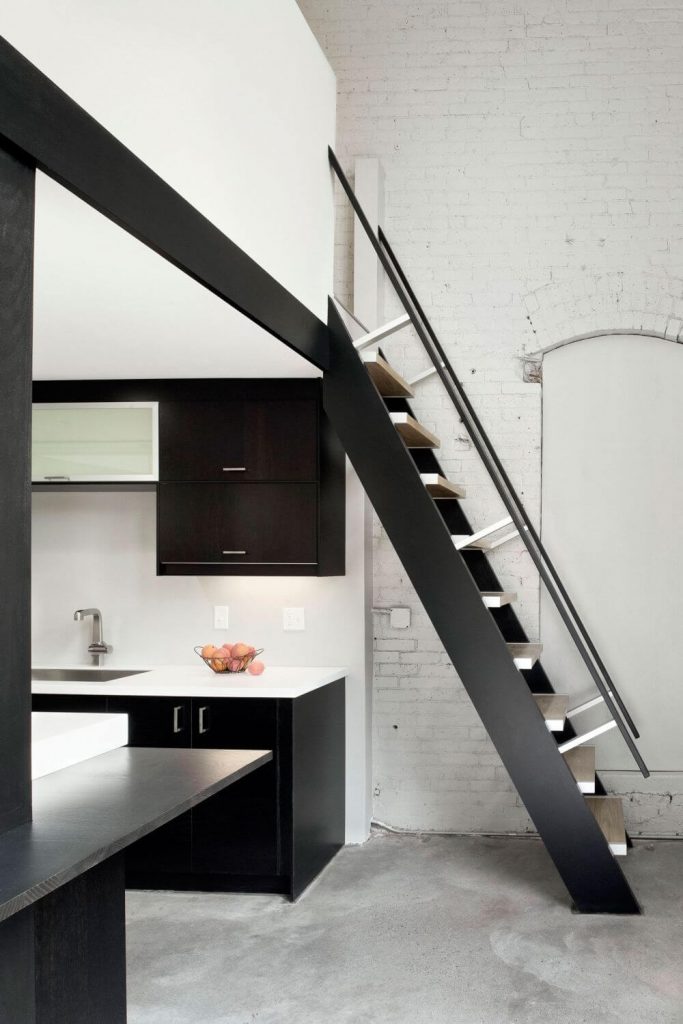 Great for tight spaces and small residences, ladder stairs are one of the most space-efficient types of staircases. Of course, it's a good idea to check building codes in the local area because often they are not permitted as the main staircase. Ladder stairs can be built in a variety of styles, from a literal ladder style, as in this photo, to more stylised versions.
In any case, ladder stairs will typically have taller steps and can be particularly difficult to climb, especially when coming down the staircase. These types of stairs can be very handy for other uses, such as for reaching the upper shelves of extensive bookcases or extra tight spaces.
Floating Staircase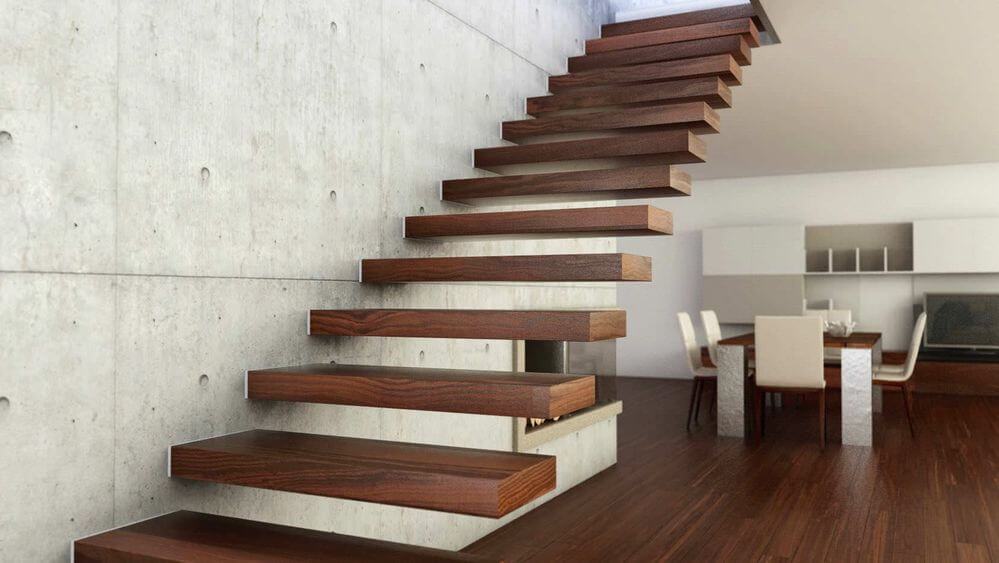 Usually a variation on a straight staircase, a floating staircase usually consists of treads with no risers. Instead, the treads themselves are attached to the wall in a way that the support is invisible, or at least minimally visible. Other times, glass or plexiglass risers are used to achieve a floating appearance. The material used can be wood, but it is often something else like metal, glass or stone. It is a contemporary look that often foregoes handrails, although glass can be used for safety instead of a traditional railing without sacrificing the open feeling. Again, any floating style must meet local building codes.
Whichever the staircase it maybe, be sure to align adjacent Window Décor to fancy your house at low cost. Staircases are indeed essential element of the house that connects the bridge between living and luxury.