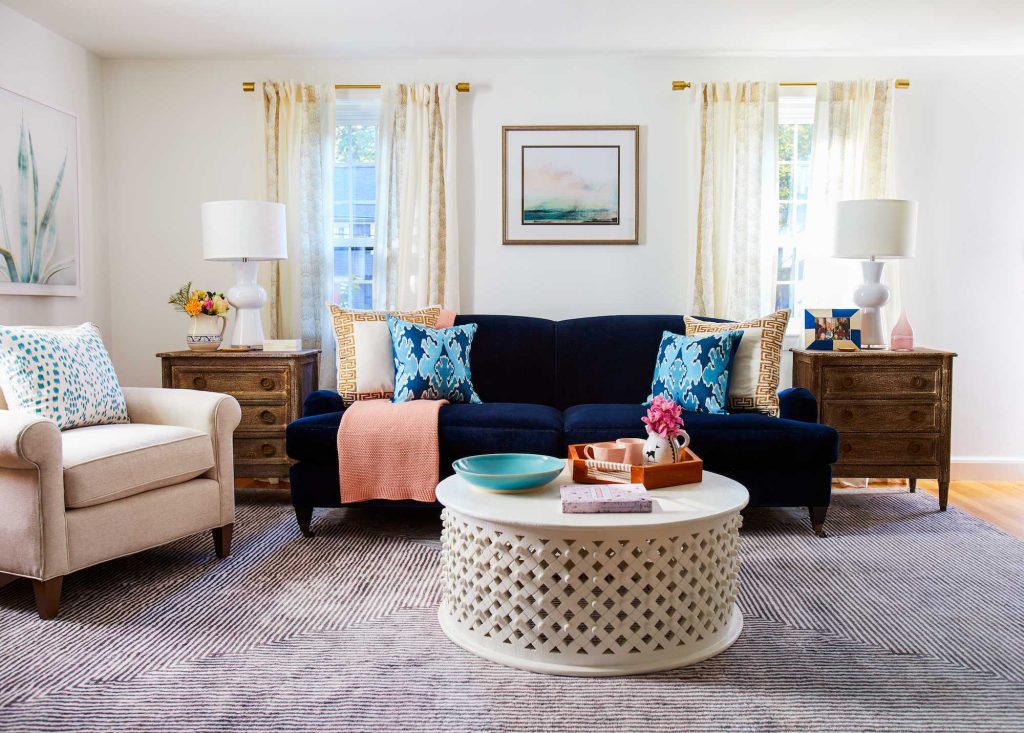 Interior Decorating Ideas: Regardless of your personal style or influence you choose for your interior décor, the job is not complete until you also add a few accent pieces and until you create a focal point. For that you can adopt all sorts of strategies. Usually the spark is not in what you use to make your décor stand out but the way you use it. It's the same with the price. Even something low cost can become a splendid decoration if used in an unusual and original way. Those being said, let's now take a look at a few low cost Interior Decorating Ideas.
Hang Plates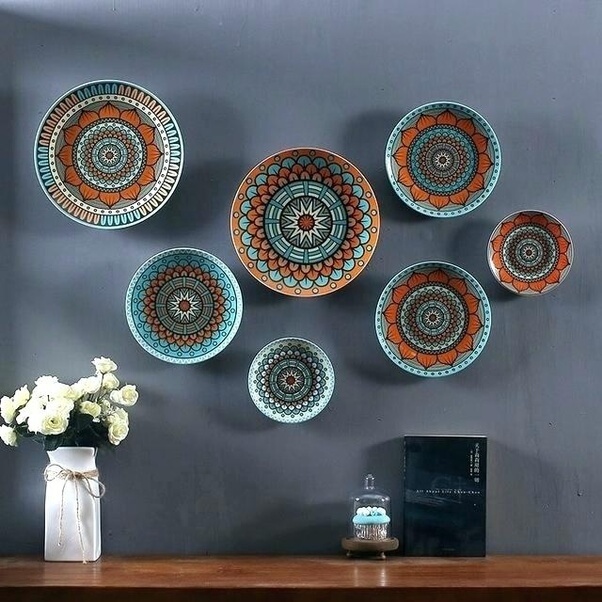 Now, it may seem odd to some, but these are not regular plates you use for dining, your exquisite plate collection from all over the world will look bring on the wall than on the dining table. Each plates would represent a story on the wall, or you could choose to go with a pattern, any how, the paint in our opinion should be saturated because that'll help the plates pop royally.
Also Read: Best Easy Ideas to Restyle Your Shelves
Gallery Wall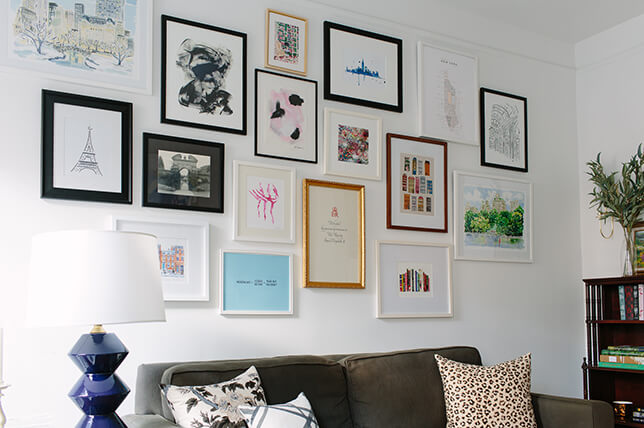 There's nothing quite like a gallery wall to be honest, seamlessly display a collection of art or photographs, give it a bit of personal touch or go full blown classic paint arts, either way it'll pop your wall and definitely catch the eye of an onlooker. Try simple, cohesive frames, or bring an array of different variations to mix things up! The point of this is to extend the gallery wall to the ceiling to create the illusion of a larger space. 
Paint a Mural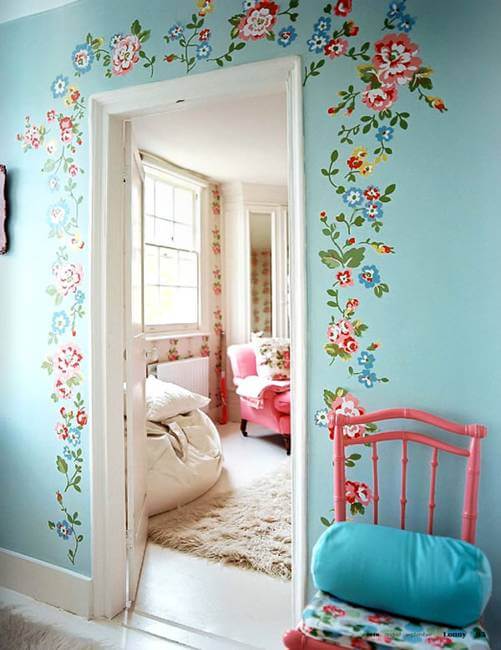 The concept of mural comes from middle age, french, latin; the idea to incorporate  a beautiful landscape or rather a cohesive painting directly on the wall. Brilliant way to transport you to another wall, an exquisite wall décor idea you must try. By hand-paint or choose a wallpaper, either ways, its beautiful, but we would suggest hand-paint a mural.
Paint a Canvas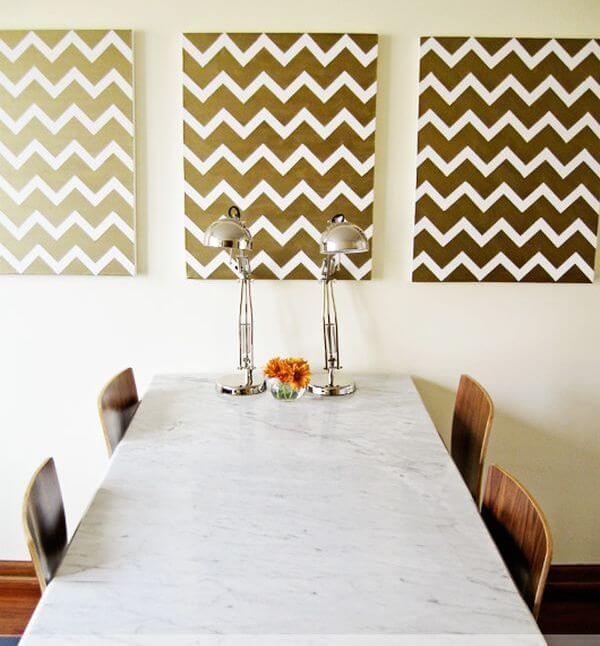 Making a patterned canvas to display on a wall is quite easy. You can use a cardboard template or, if you prefer something a little more artistic, you can freehand something. Let your talent speak for you. The canvas can then be used as an original decoration for spaces such as a home office, a dining room, bedroom or any other space that you think might benefit from its presence.
Also Read: Tips to Enhance the Beauty of your Home with Home Decor Plants
Display Collections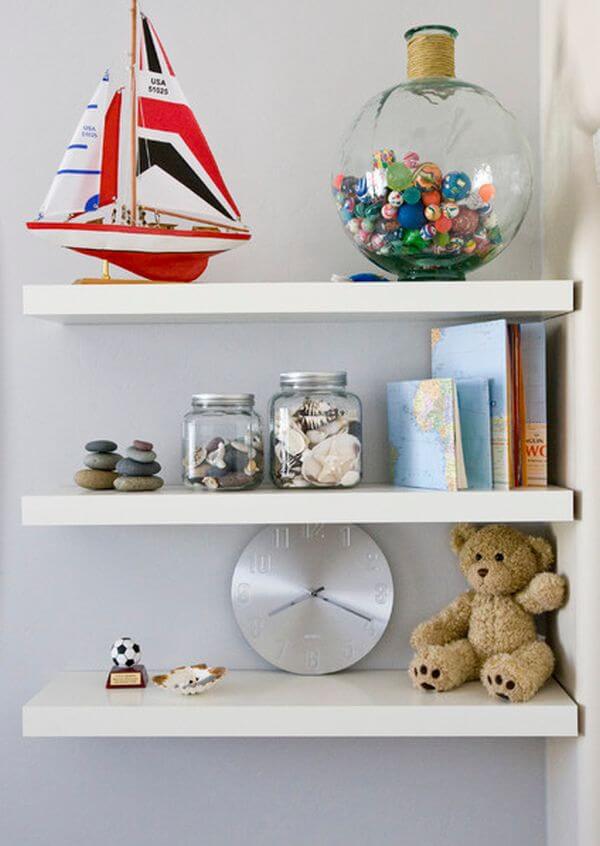 Sometimes a great way to save some money is to use what you already have. So you can spice up your interior décor by displaying things you have collected over the years. It can be anything from stamps to old coins and books. It's a great way of including something personal into the décor of a room.
Showcase Fabric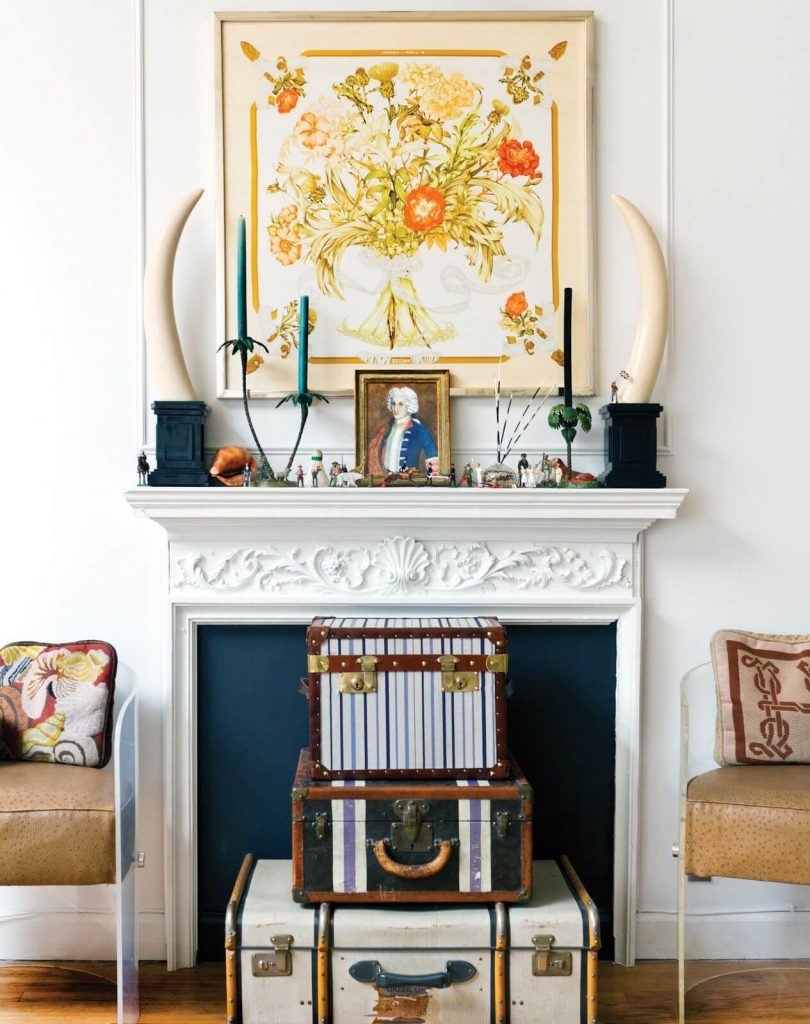 Generally, we showcase fabric in the form of carpets on the floor but rarely on the wall. If you'd like to take it to the next level of awesomeness, a tapestry on the wall can add colour and pattern, and add a sense of softness to a space. Consider framing the vintage scarves or any other pretty textile of your choice before hanging them up. They are far more easier to remove and clean than framed paintings if you're planning on shifting or have rented.
Display Mirrors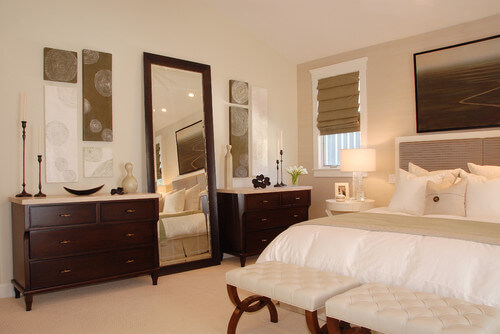 If you have a small home it's not all bad. It cozier than most large spaces and there are plenty of things you can do to create the impression of a larger space, such as using mirrors. Mirrors are also inexpensive décor solutions and their versatility allows them to be used in any room of the house and in almost any space. They also come in a variety of shapes, styles and designs and they can be used to create artistic effects, not only to visually enlarge a space. A beautiful frame can turn a simple mirror into a wonderful display piece.
Also Read: 5 DIY Projects To Try During Quarantine
Well, we hope you loved reading this exquisite low cost home décor ideas, and probably thrilled to try one of these or go wild, try all of them! Be sure to check our other articles on home décor ideas and DIY concepts.