Modern Sofa Ideas: As the centrepiece of any house be it the social area, a stylish sofa often serves as a functional focal point and it's important to balance comfort with aesthetics to get the best possible compliment. This article outlines fabulous sofa designs for any style, from Scandinavian chic to industrial minimalism. You'll find sofas for every budget, every interior colour scheme, and every type of space whether you're looking to outfit an open layout living room or a fully equipped home theatre. We hope you'll find ideas for your new favourite sofa right here! Stop by the comment section to let us know which one is your top favourite. 
Modern Style Tufted Sofa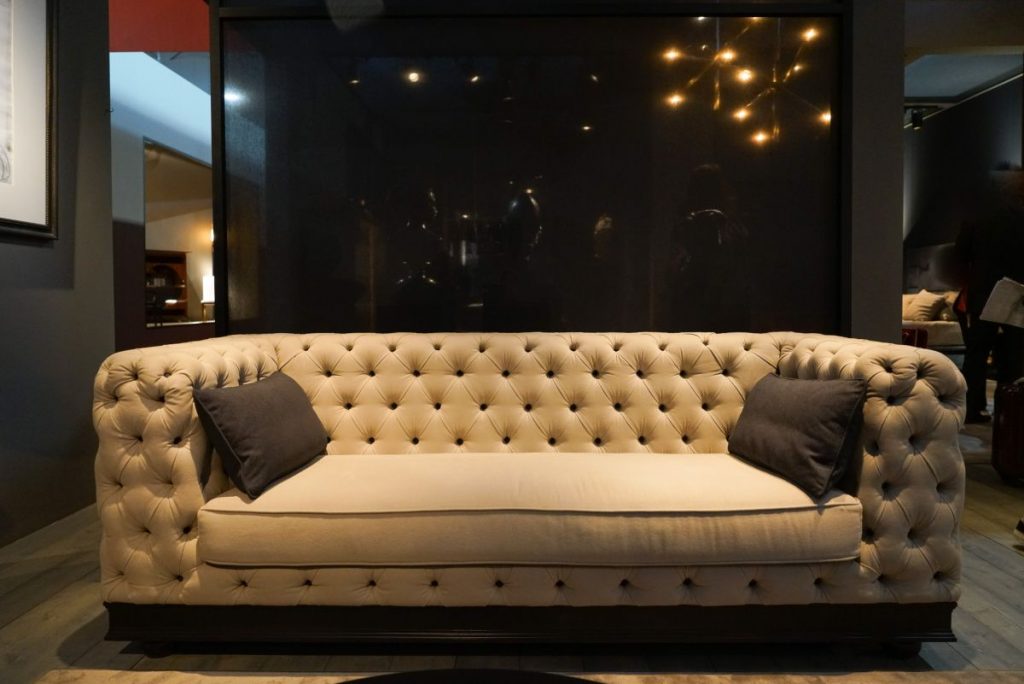 With its unique and dramatic profile, this curvaceous sofa combines contemporary simplicity with mid century modern character. It even includes the adorable herringbone print throw pillows for effortless coordination of course, modern sofas in colours like this handsome robins egg blue have plenty of other viable colour coordinates if you ever feel like getting creative. 
Modern Style Sofa With Colour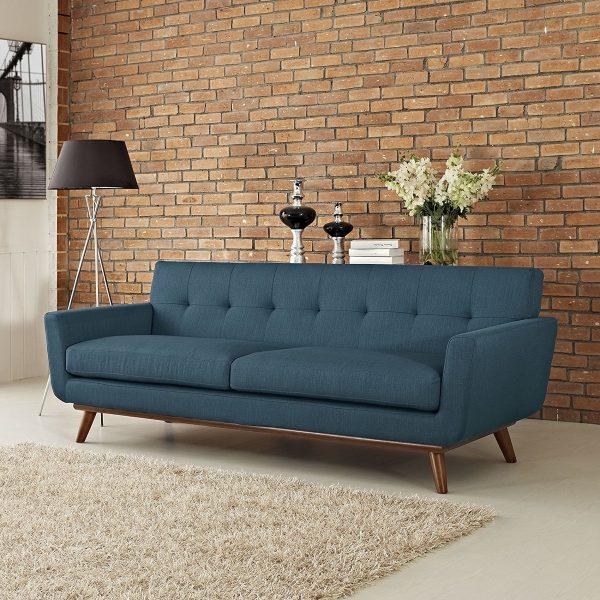 Not only does this stylish sofa feature a versatile form that could suit any contemporary interior, it comes in a wide variety of stunning colour options from fire engine red to lemon yellow, with tons of stylish neutrals in between. Choose from polyester or bonded leather material.
Also Check: Wooden Sofa Designs
Modern Style Gray Sofa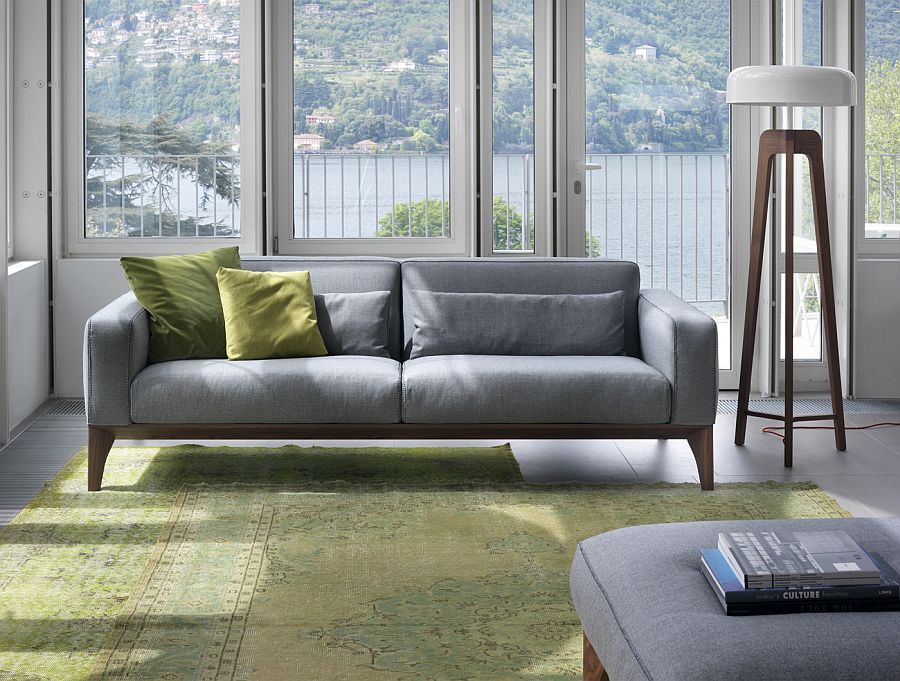 This distinctive modern couch makes a strong statement with a unique form that defies conventional proportions to notice the thin sides, ultra-plush seats, and small round armrest cushions. It's available in beige in addition to light or dark grey to suit a variety of interior styles.
Skinny Fat Condo Sofa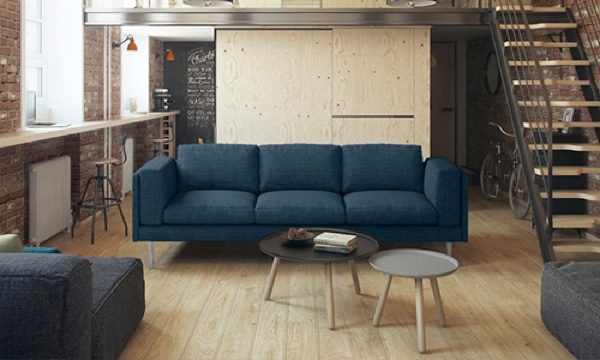 Despite its modest looks, this is one of the most comfortable sofas out there. And if you're looking for a sofa that will fit your space perfectly, this piece is available in seven sizes from 80″ to 92″ in length – and there's a fair number of fabric colours and leg finishes to choose from, too.
Velvet Chesterfield Sofa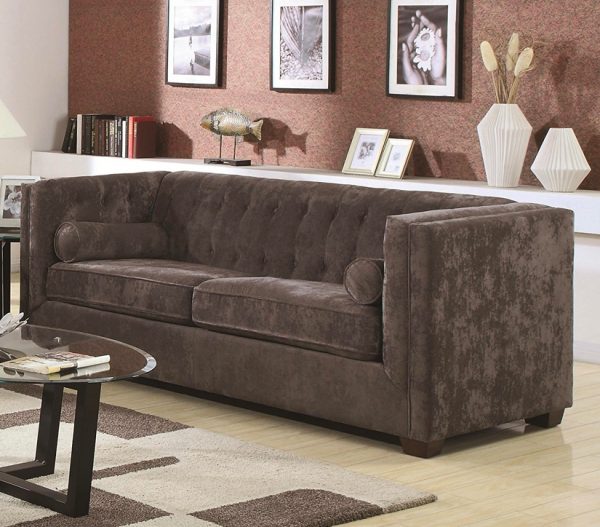 Do you love the style of classic chesterfields, but want something with a more contemporary look? This velvet chesterfield sofa features chenille upholstery, reversible seat cushions, and matching lumbar side pillows. This model is also available in a warm off-white hue.
Also Check: Best Side Stools for Any Occasion
Modern Seat Grey Velvet Sofa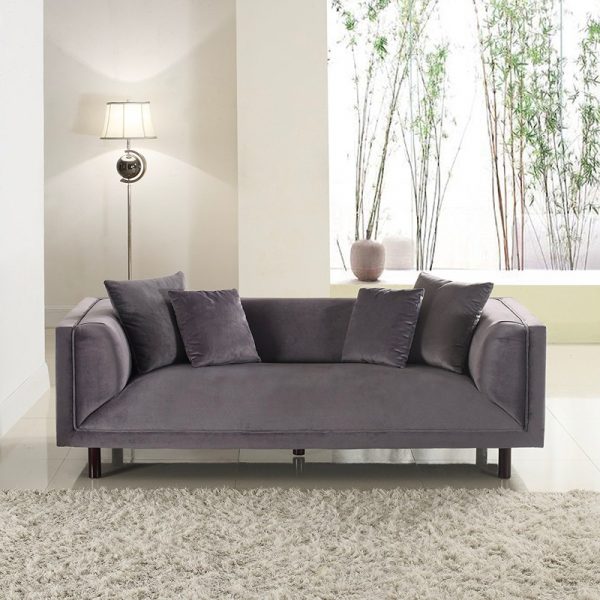 Sophisticated and smooth, this velvety-soft sofa is just as comfortable as it looks. Side and bottom cushions are all one-piece, permanently affixed, while the side pillows are removable. It's easy to set up – the legs are the only pieces that require assembly.
Super-Retro Orange Sofa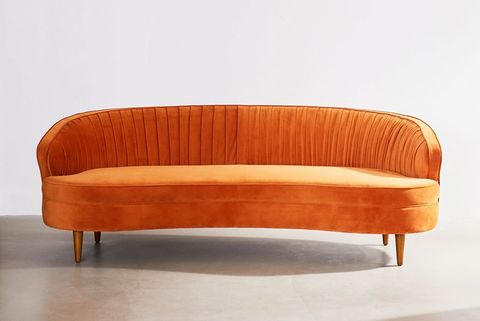 Inspired by the outrageous forms of furniture from the 80s, or even the "atomic age" aesthetic of the late 40s, this bright orange sofa is sure to start conversations. This piece would make a great focal point in a modern minimalist home, or would look great next to other pieces inspired by the same time periods.
Modernica Sofa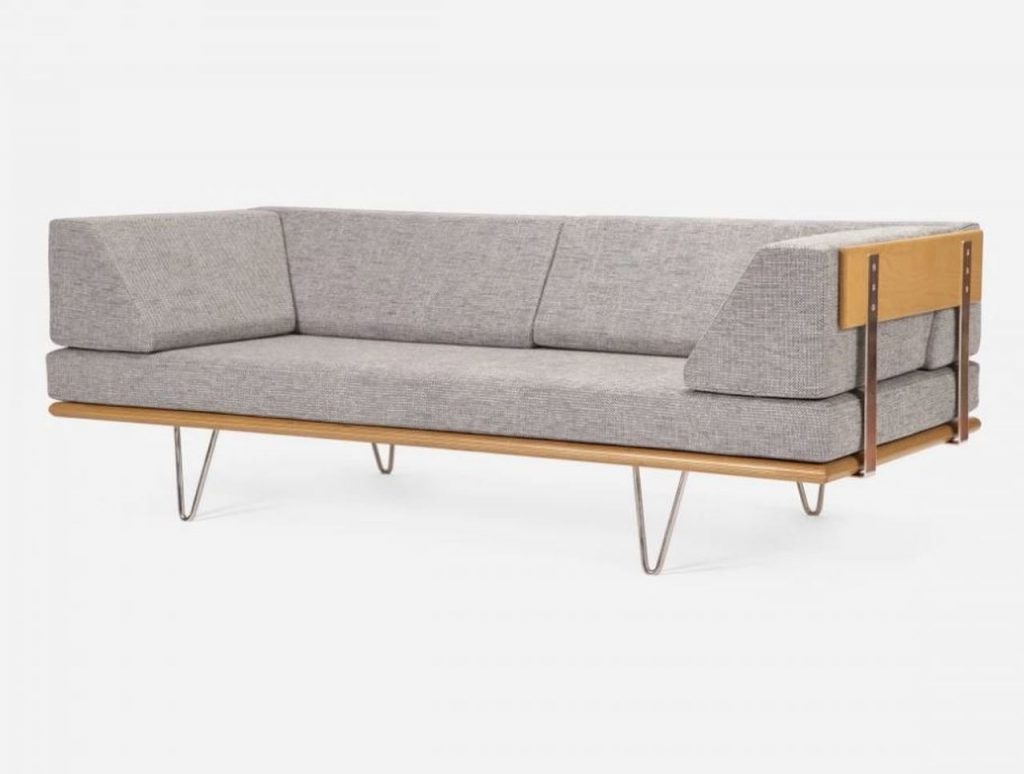 With dozens of upholstery and finish combinations to choose from, you're sure to find the perfect Modernica sofa to fit your interior. This piece would look great in any modern interior but would look especially at home in a space inspired by futurism, minimalism, or contemporary Scandinavian style.
We hope is article was helpful for you! Gladly, tune in for the best home décor ideas.