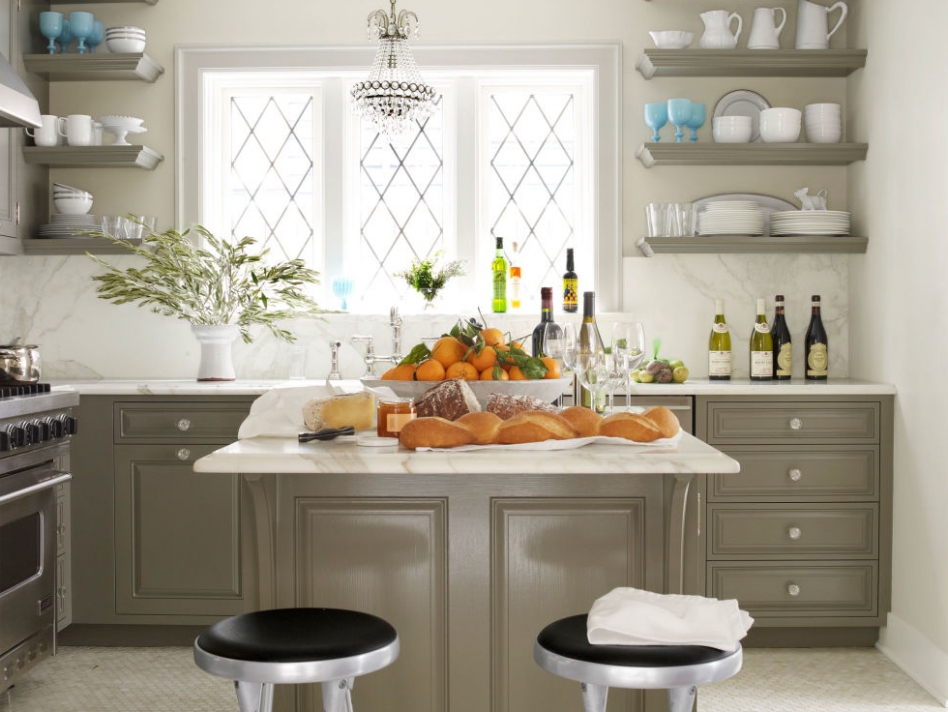 The Bigger it is; is not always better, especially when we're talking kitchens. Small kitchens are usually more efficient cook space than large ones. Space and good design aren't exclusive to a large kitchen — all you need are some good small kitchen decorating ideas that keep your small space organised, functional and beautiful.
"If you can organise your kitchen, you can organise your life." — Louis Parrish
We've put together some small-kitchen decorating ideas that tackle the following issues with good design solutions. The three most common small-kitchen complaints are clutter, lack of counter space and a dark kitchen.
Pot Racks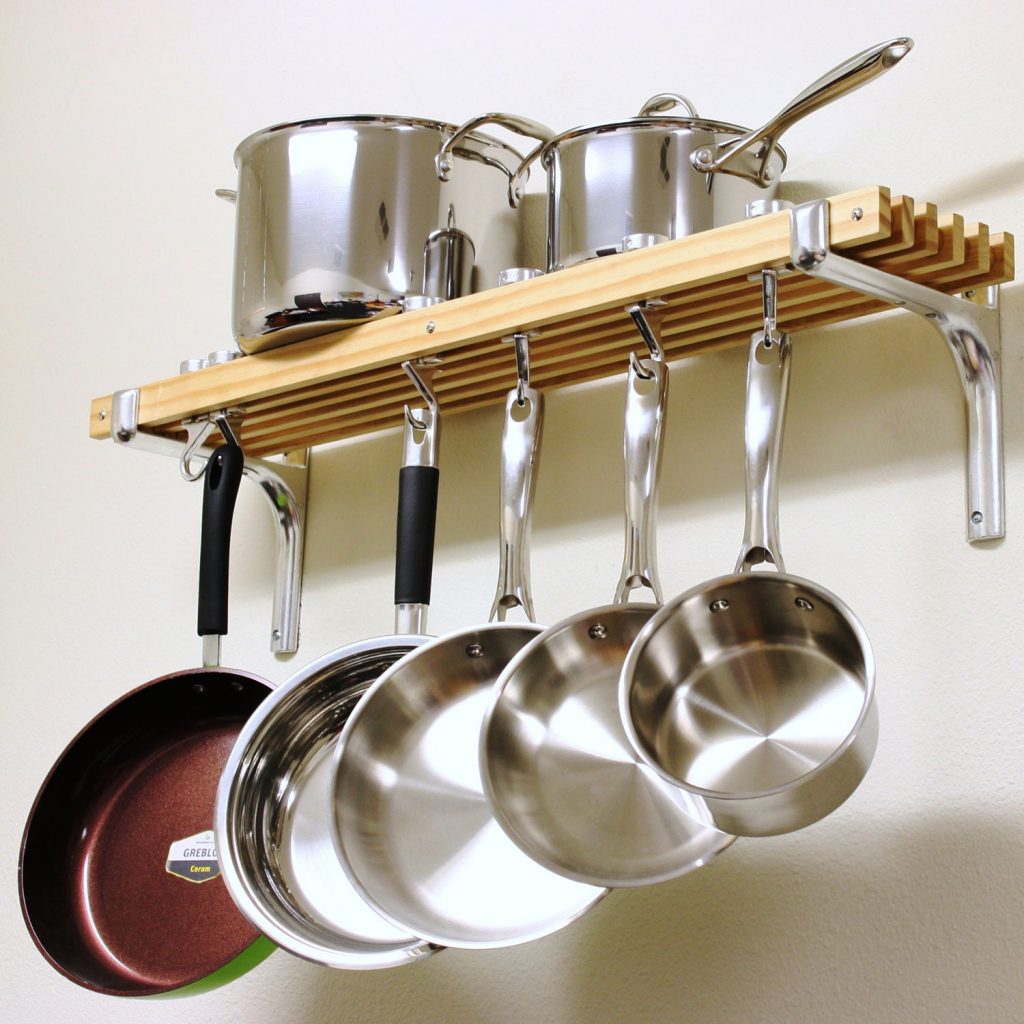 While most small kitchens don't have the space required for large, rectangular pot racks, there are options for smaller spaces. Pot racks don't have to hang from the ceiling; some can be wall-mounted, like the pegboard wall above.
Cooking Tool Wall Storage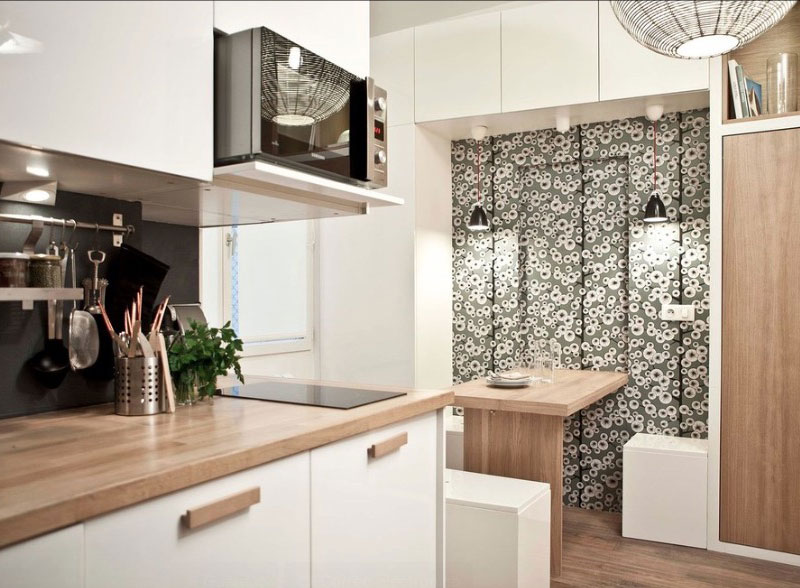 Get inspiration from some of the busiest restaurant kitchens, which use industrial wall hardware and racks for utensil storage. Some ideas for storing utensils and tools on the wall:
Hang racks for utensils. A simple bar with some hooks can hold tools with a loop or hole in them. There are baskets that can be hung on the rack to hold smaller items

Paint and hang a pegboard, and use it to hang your tools. Keep the items organised by colour or use.

Use wall magnets to store knives and spice jars.
Also Check: Tips to Enhance the Beauty of your Home with Home Decor Plants
Hideaway Furniture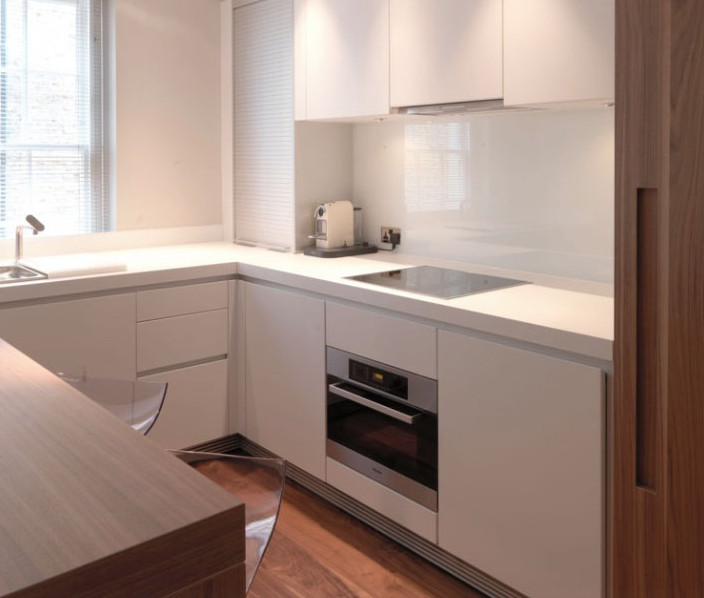 Try a creative approach to maximise the functionality of your small kitchen. Find ways to create a multipurpose space with practical furniture items that are useful but can be easily stored out of the way. Some ideas include:
Backless bar stools that can tuck away.

Roll-out kitchen cabinets or tables.

Drop-down, wall-mounted tables or cutting boards.
Expand Counter Space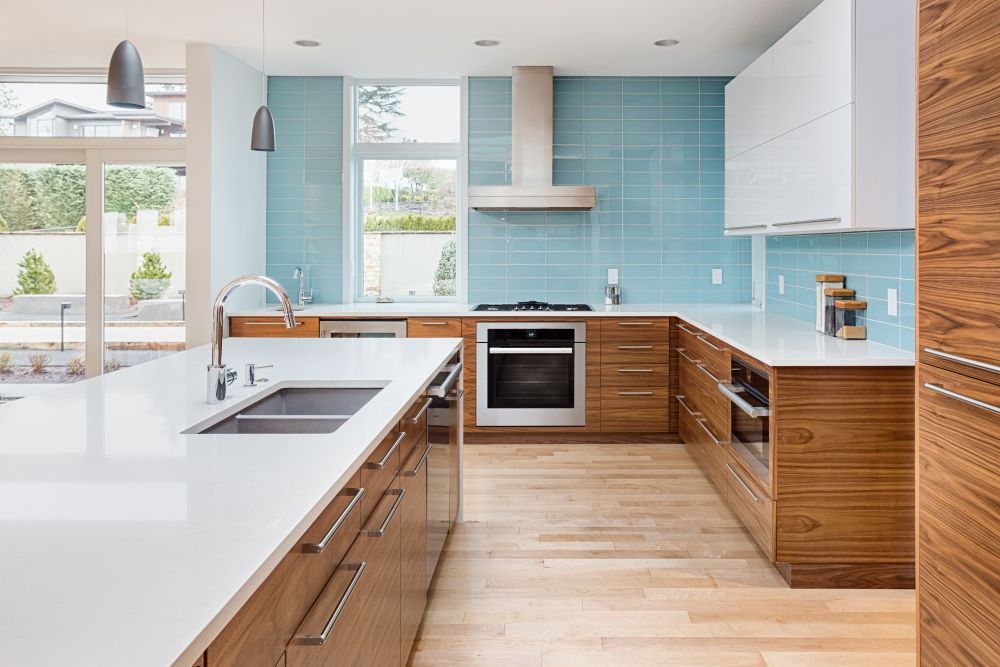 If your goal is to create a contemporary kitchen space, one of the most important design elements is minimalist, uncluttered kitchen counters. This not only looks modern, but it increases counter area, making it easier to prep and cook. The first step is to put away all small appliances and countertop items. Some other ideas for increasing counter space include:
A low-profile ceramic cooktop: Today's electric cooktops are sleek and modern. They have the added benefit of being almost flush with the counters, so you can place a cutting board or other items on it when not in use.

A cooktop cover: If you have a gas range, you can purchase a cover for it so you can safely work on your stove when it's not in use. Some covers come as wood butcher block surfaces.

A rolling butcher block or cart as additional counter space: Buy one with wheels, or add a set yourself so you can wheel it out of the way when not in use. Add a couple of simple stools to your rolling butcher block for an instant breakfast bar.
Additional Shelving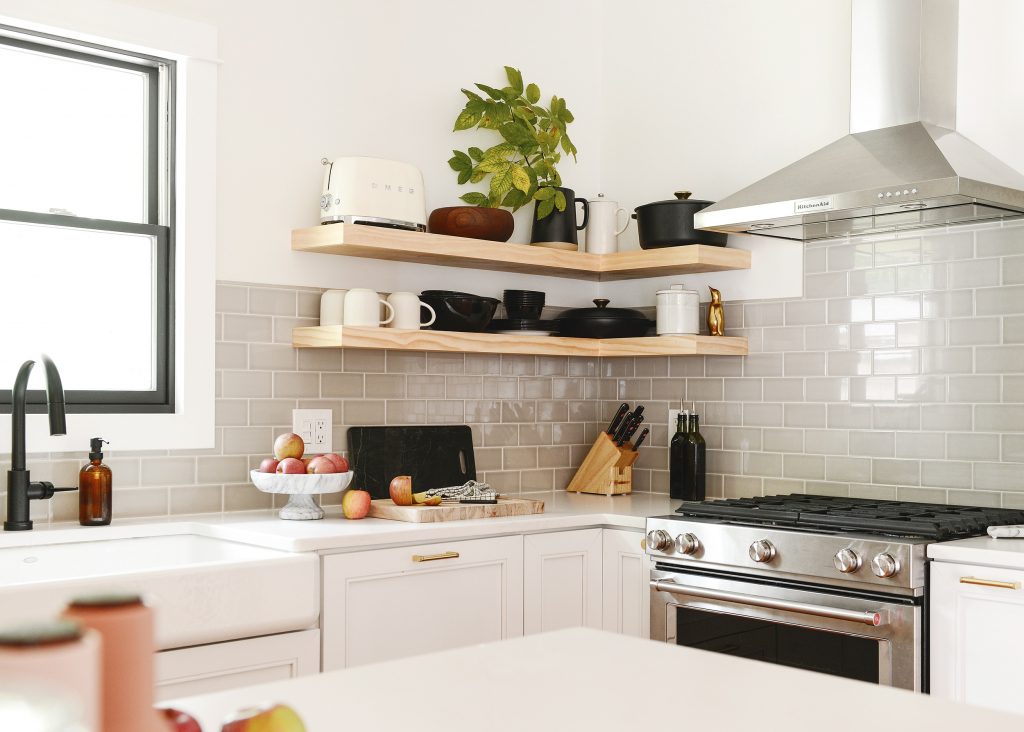 Find places to add shelving for additional storage. A row of narrow shelves, added to a kitchen island, can be perfect for cookbooks. Look for additional places including corners, or over a counter.
Also Check: 5 DIY Projects To Try During Quarantine
Here some more tips to brush your small kitchen idea head space! 
Clutter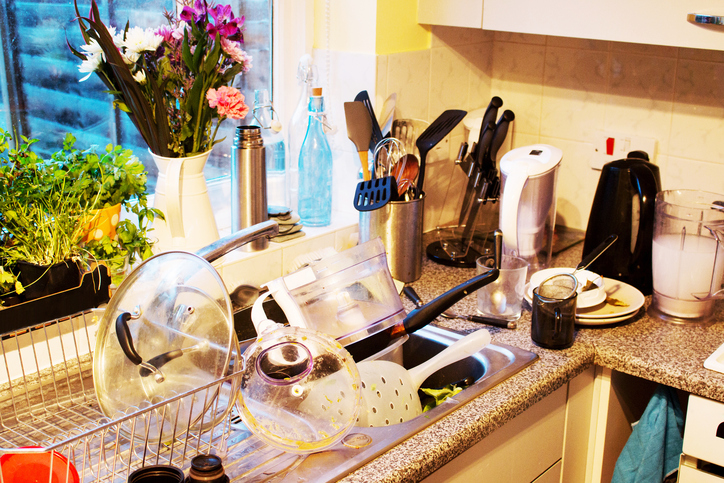 They are usually a side effect of not having enough storage. Often, more storage isn't the solution — simplifying and decluttering your kitchen is. Go through your cabinets and drawers (especially the back) and donate or toss anything that you haven't used for a while. Ask yourself if you really need a cherry-pitting tool or an egg slicer. Once you've cleared the cabinets, clear the counters by storing the items that cause visual clutter.
Lack of Counter Space
You've reclaimed some counter space, but do you still feel like it's not enough? That's a common issue. We have ideas for maximising (and even adding) more counter space to your small kitchen, including a trick for turning your sink into a cutting board.
A Dark Theme Kitchen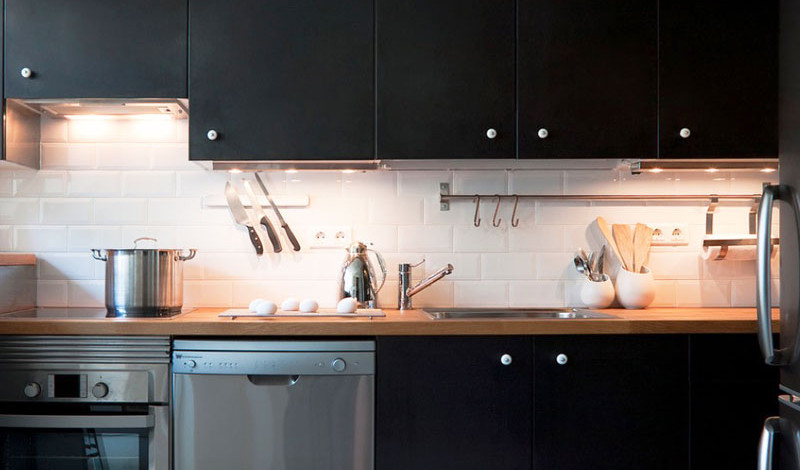 Dark rooms feel smaller, so brighten up your walls with a fresh coat of paint in a light shade. If you love your rich, dark cabinets, add different types of lighting. Use under-cabinet lighting to brighten the work area and accent your cabinets. Good lighting makes a kitchen look bigger, regardless of colour. 
Try some of the following lighting ideas:
Add LED strip lights to shelves and under your cabinets to illuminate your counter space; simply peel, stick and plug in.

Replace incandescent light bulbs with the latest energy-efficient versions.

Choose pendant lights that can be clipped onto existing track-lighting systems to layer your room's lighting.

Replace outdated light fixtures.

Add a mirror to a kitchen wall or consider adding a mirrored backsplash to reflect light.
We hope this post has inspired you to freshen up your small kitchen. What's your favourite small-kitchen decorating idea, comment below!