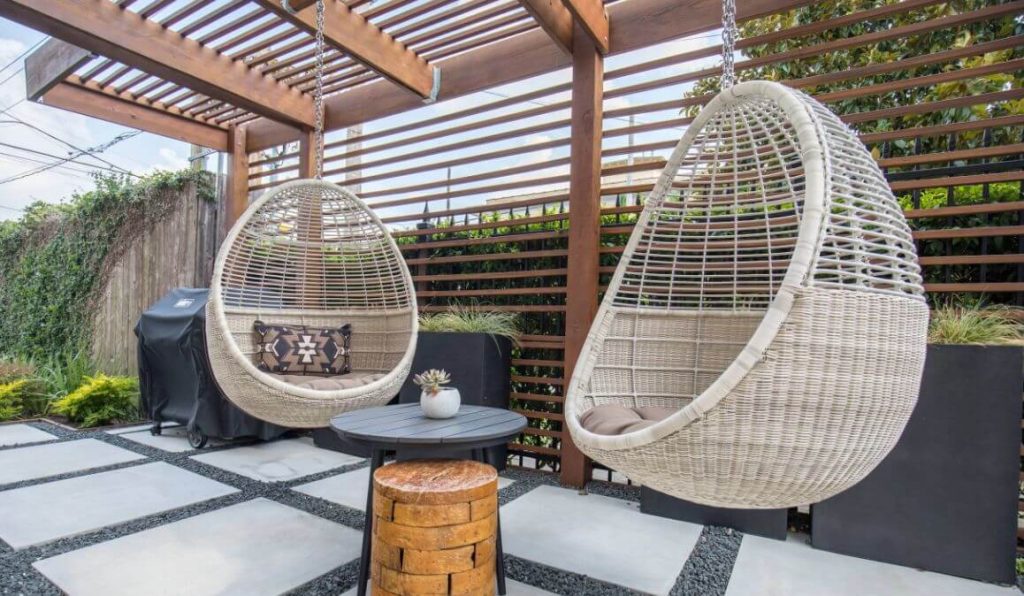 Best Swing Chairs: Hanging chairs are actually very versatile and can also be used indoors. However, they look more at home outside because of their usually large proportions. As relaxing and enjoyable as sitting on the couch reading a good book or looking out the window and admiring the view is, everything is ten times better when you do it from outside from a patio swing chair. 
There's something truly amazing about feeling the gentle breeze on your skin from time to time and enjoying the natural sunlight. Patio swings add to all of that a fun touch while also putting lots of emphasis on comfort.
Covered Swing Chair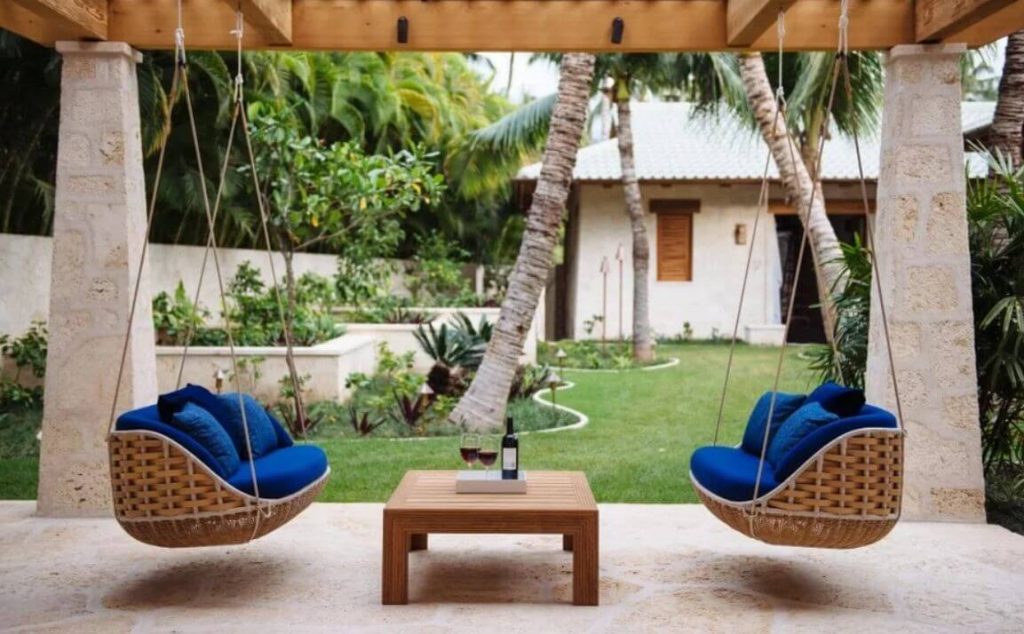 Covered patios and swing chairs go hand in hand. It's super easy and convenient to hang the chair from one of the beams plus you also have the roof overhead for protection from the rain and sun.
Also Read: Modern Sofa Ideas To Go with Any Décor
Freestanding Swing Chair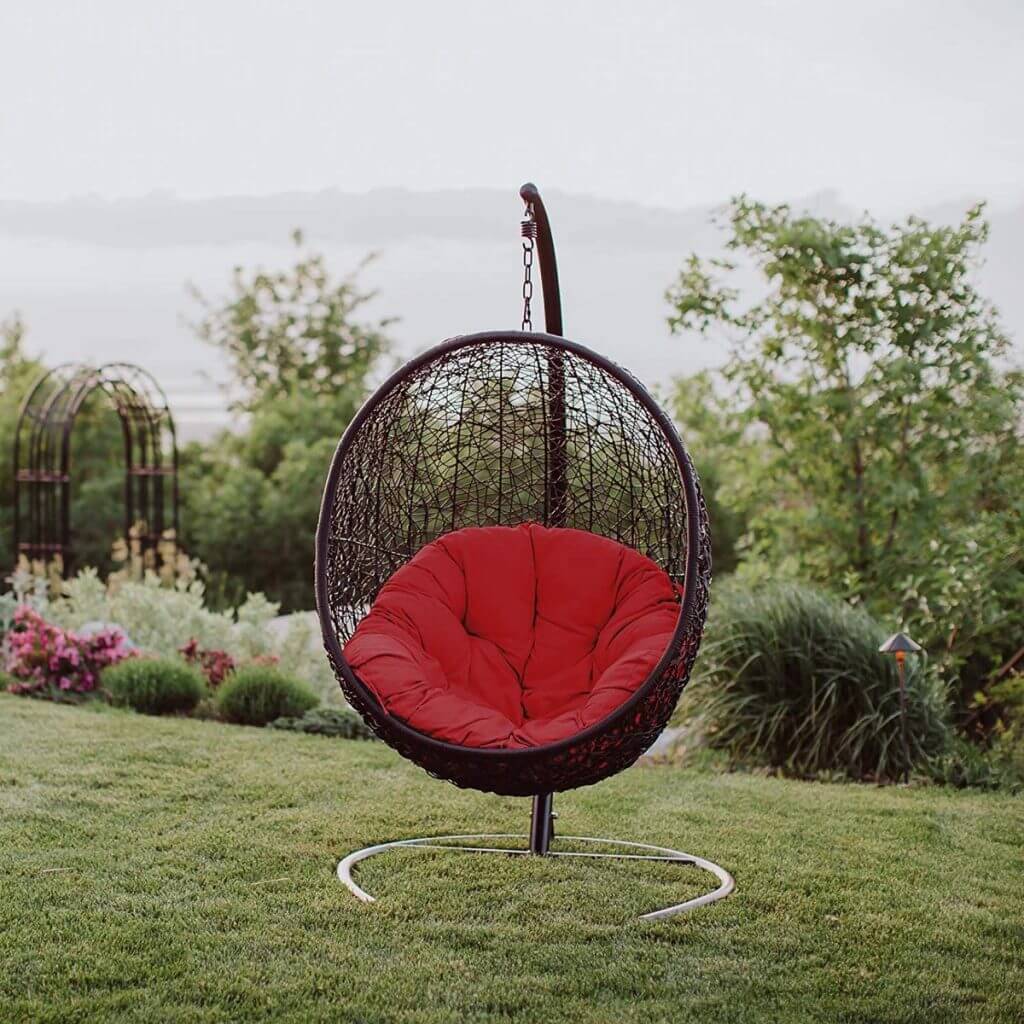 Freestanding designs are also great if you'd rather take your swing chair in the garden or place it next to the backyard fire pit where there no roof or frame to hang it from.
Daybed Swing Chair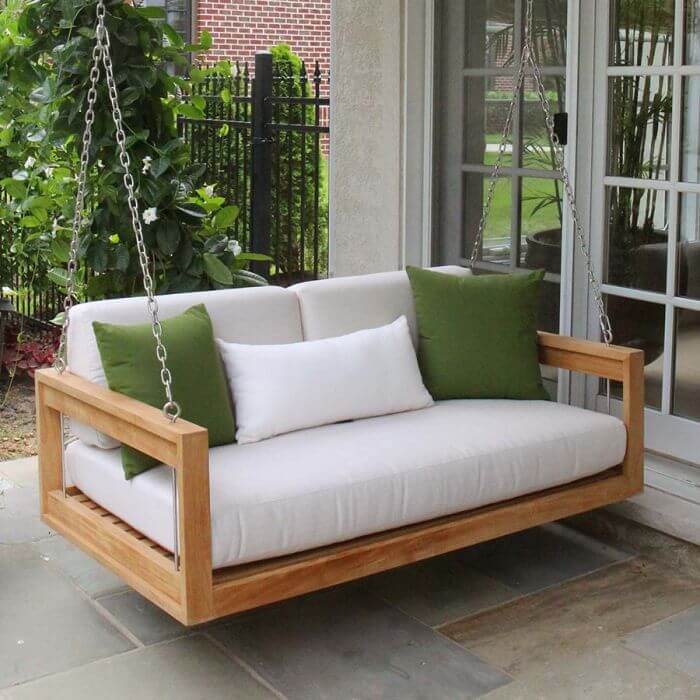 As expected, there are tons of different styles, models and designs when it comes to hanging chairs, swings, daybeds and so on. That's why it's important to know what you're looking for and to consider all the limitations.
Also Read: Best Side Stools for Any Occasion
Canopy Swing Chair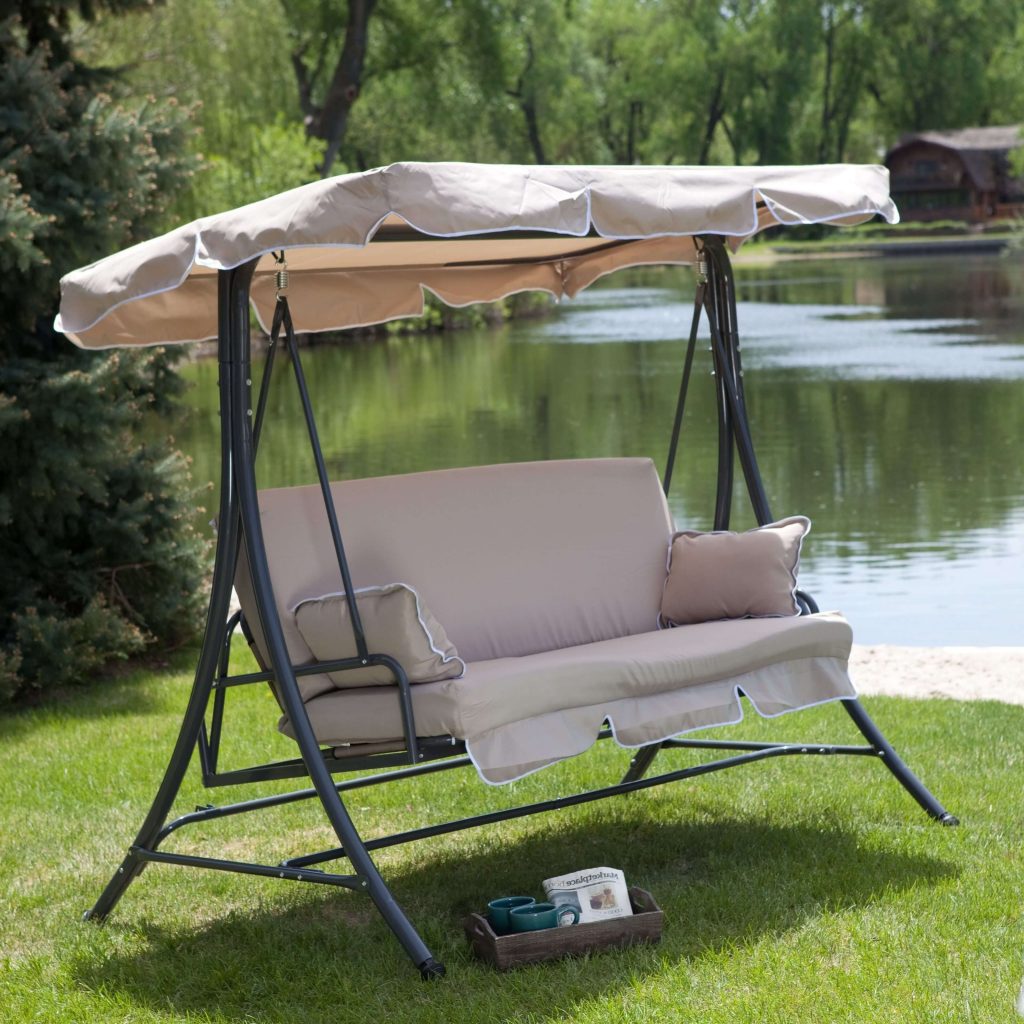 There's also the option of a two-person outdoor hanging chair/swing. This one for example has a fairly simple and standard design which makes it really versatile. It has an adjustable canopy which offers shade but can be taken off if needed. The frame is made of powder-coated steel and is highly durable and sturdy. The seats are made with UV-resistant polyester fabric and are breathable thanks to the mesh screen.
Karriw Hammock Swing Chair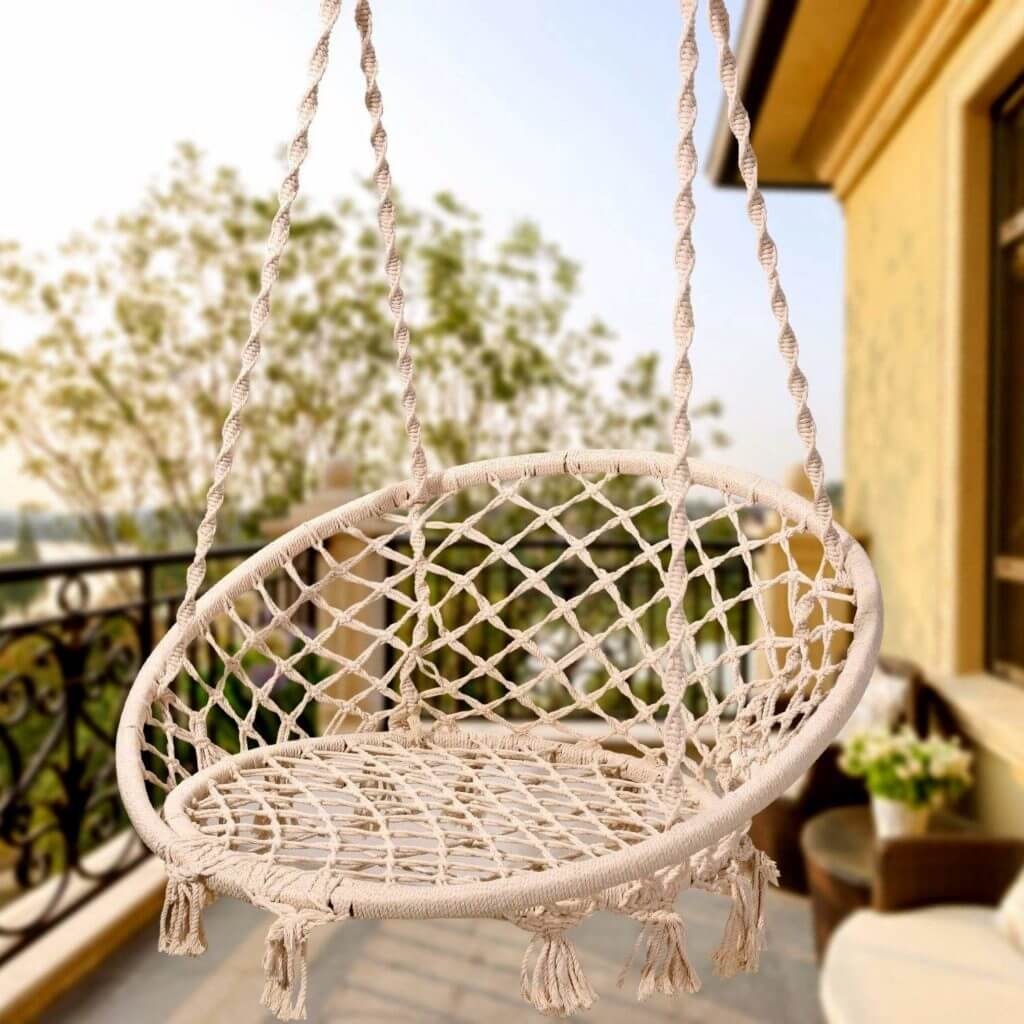 The Karriw hammock chair is perfect for both indoor and outdoor use. It looks amazing on covered patios as well as in living rooms, bedrooms and reading nooks. It has a versatile yet special design that allows it to blend in and stand out at the same time plus it makes it a very beautiful accent piece.
Wouldn't it be fun to replace all your regular outdoor chairs with hanging swing chairs? You could set up a custom sitting area with a coffee table at the center and swing chairs facing each other. They can be individual chairs or two-seaters.
Also Read: Best Home Decoration Items
Pro Tip: The patio swing chair has one of the most versatile designs when it comes to this type of furniture. It's designed to hang from the ceiling or roof beam and has a sturdy and strong powder-coated steel frame. The actual seat forms a comfortable shell around the user's body and is woven with synthetic rattan. The delicate curves and soft edges give the chair a very pleasant and organic vibe. The included cushion is super soft and comfy and it both water and fade resistant.
We hope you enjoyed the article!