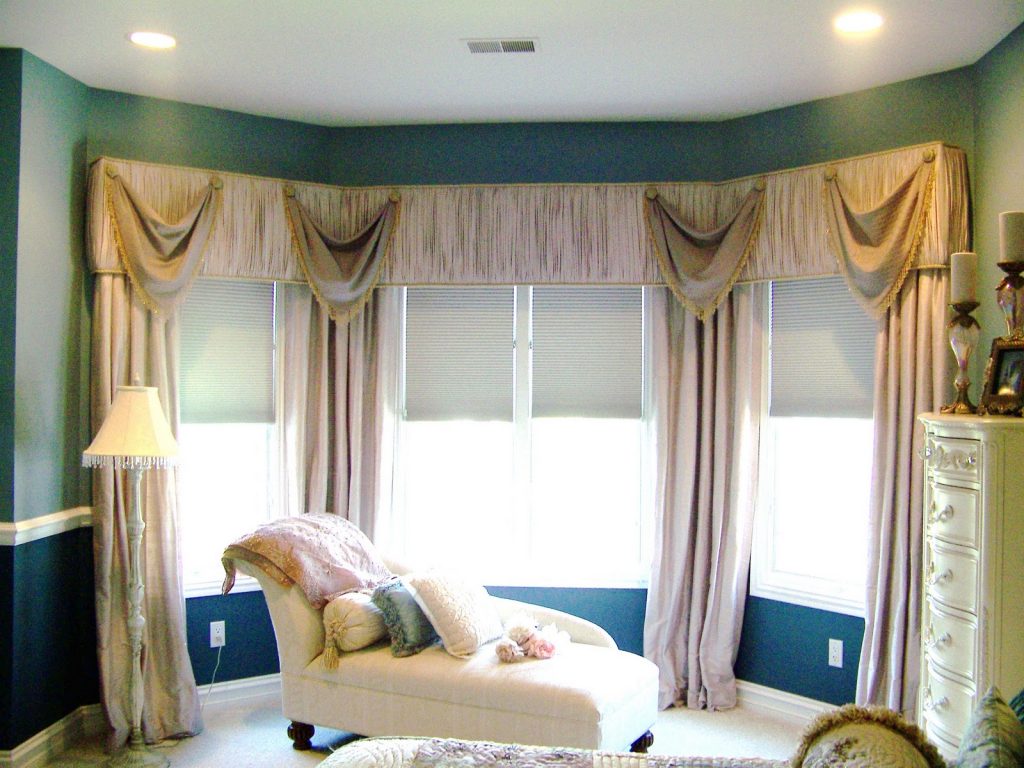 "Windows can make or break a space," a very profound phrase in interior designing world. But the importance of window décor is often frowned upon by understated negligence. Window décor can be functional, beautification, or strike a balance between your space and the amount of natural light you receive. We have a whole blog dedicated on light, colours, and how to choose right paint for your home, if you're interested to know more about, kindly check our article on it.
Window décor can be purely aesthetic, that comes with functional benefits of adjusting light and providing privacy, however, some people prefer transparent classy windows, (well they don't need privacy after all). So it is important to evaluate how you plan to use a space prior to making any selections. Whether it's full and flowing drapes, modern coverings, classic curtains, Roman shades, or laid-back shutters, the ideas ahead are sure to inspire a better view at home.
Traditional & Modern Window Décor Ideas
Simple, aesthetic, shady, undertone, and classic are the words that define this section. The same style of window décor in every room in your house can get a bit monotonous and feel uninventive, too. You wouldn't wear the same shoes with every outfit, right? Our ideas range from the timeless classics to some very innovative alternatives that will really set your home apart.
Classic White & Neutral Curtains: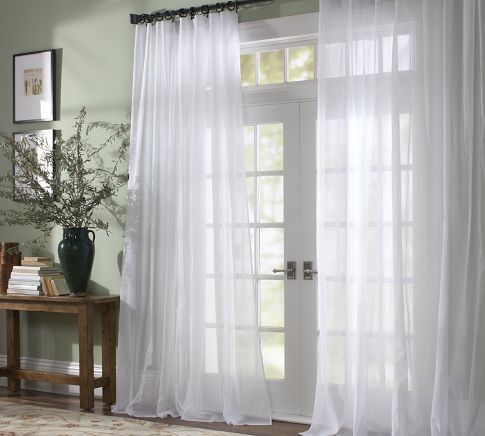 Classic white or neutral curtains work with almost any décor style and leave your room feeling cozy but also bright and airy. To take it a step further, if you have limited natural light, you can opt for sheer panels to maximise the amount of light you let in. This will help keep the room from feeling too closed off. Curtains look beautiful in outdoor settings too because they bring a bit of the inside outside, and make the space even more inviting.
Curtain Drapes: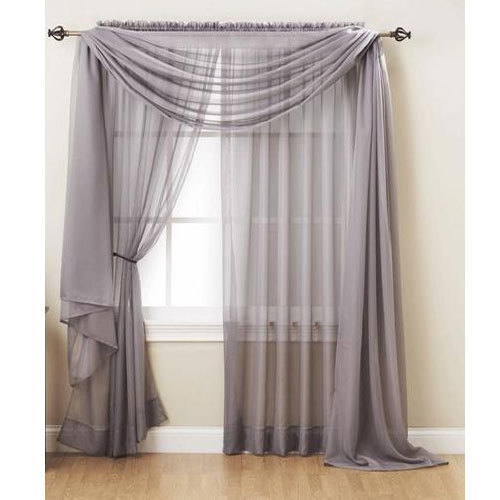 When most people think of window décor, they picture curtains. Curtains are panels of fabrics that run the full length of your window, from a rod just above and outside the window frame. They're a staple in most homes for good reason. For example, you can give a room a quick and affordable face-lift or redecorate for each season simply by updating your curtains. There are infinite options too as you can select the texture, weight, colour, print and beyond to suit your needs and your style.
Patterned Curtains: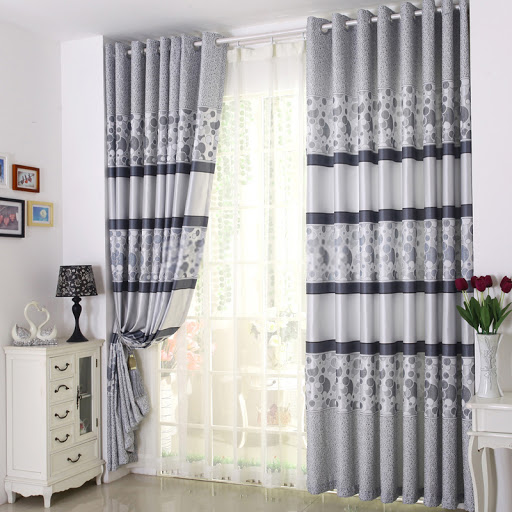 A bold statement indeed when it comes to window curtain décor. While some use neutral curtains to let the rest of their décor shine, others will use curtains as the focal point and make a splash with bold colours or prints. If you just want to dip your toes into the colour pool, colour block curtains are a fabulous way to do so. This means you get the safety of a neutral, but the fun pop of a statement colour as well. You can imagine this gorgeous space without these lush curtains, contrasting colour-blocked curtains create a distinctive, warm look, and pair well any design style.
Architectural Pieces: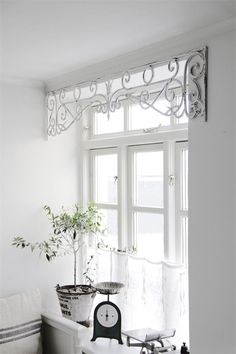 For a less conventional take on window décor, consider hanging an architectural piece above or in front of your window. These options can block out a bit of light and offer some privacy, but primarily they are statement makers. Furthermore, they add interest to your space without going down the traditional window treatment route.
Farmhouse Shutters: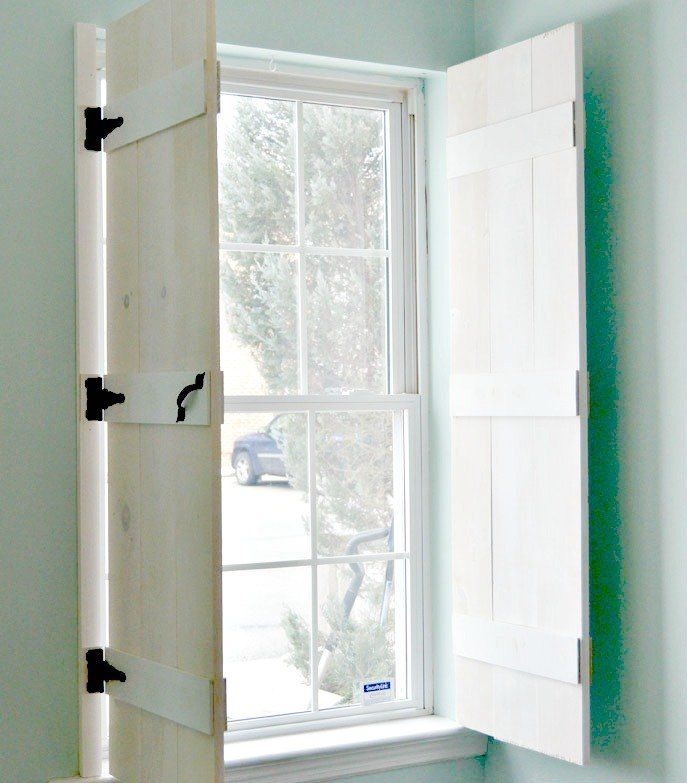 Farmhouse Shutters are stylish, practical, and traditional window décor that add a graphic feature to your home. You can install them on the outside of your home, or, for more of a statement, you can hang them inside your home. By doing this, you create a modern window treatment out of a classic idea. Let the shutters speak for themselves, or hang them in combination with some of the other window décor ideas mentioned above. If you aren't ready to invest in actual shutters, an alternative is to hang faux shutters on either side of your window. The Distressed Barn Door Wall Plaque Pair would look perfect around a farmhouse window to get that shuttered look for less.
Here's a list of beautiful window curtain décor ideas for you to try and transform your window into a different dimension —
Sheer White Curtains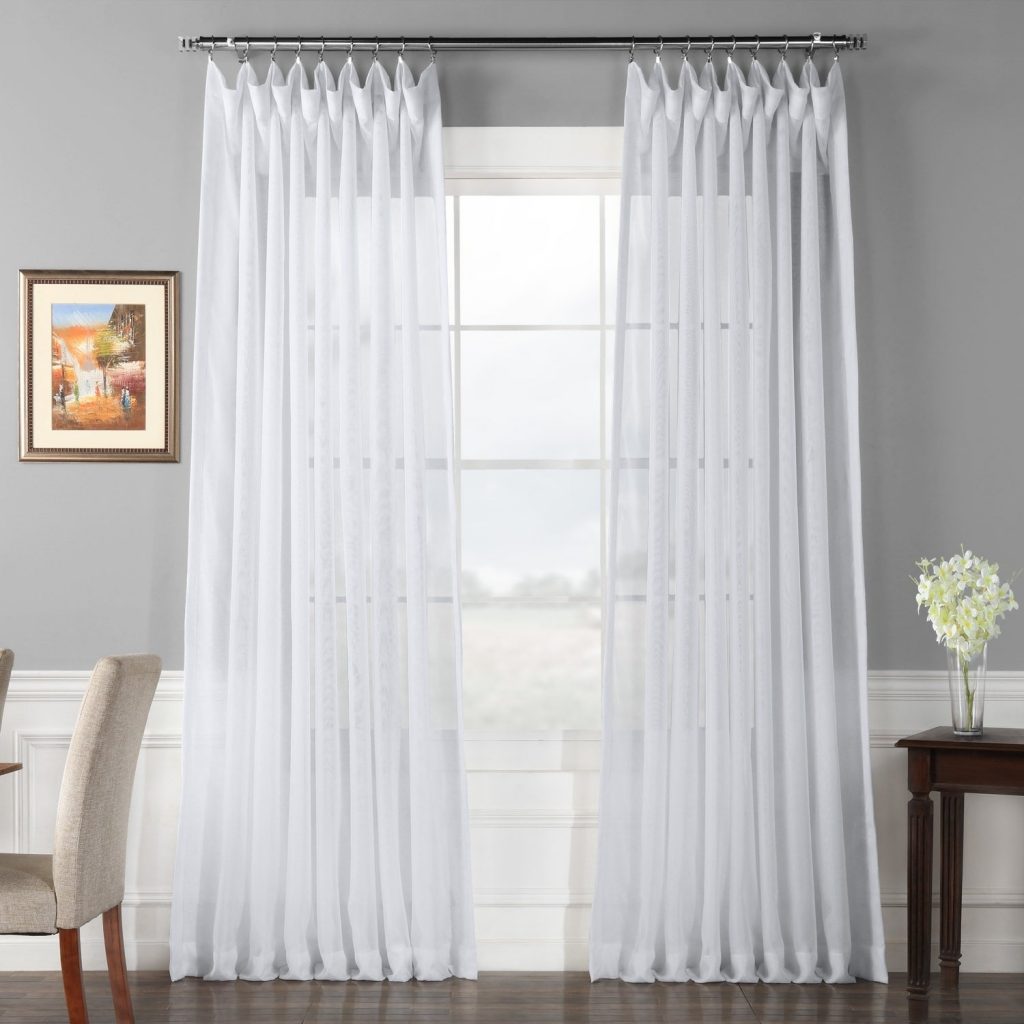 If you're lacking on windows, choose sheer panels for maximum light. It'll help keep the room from feeling too closed off. For example, In a space designed by 2LG Studio, the curtains stretch all the way up to the ceiling.
Pink Sheers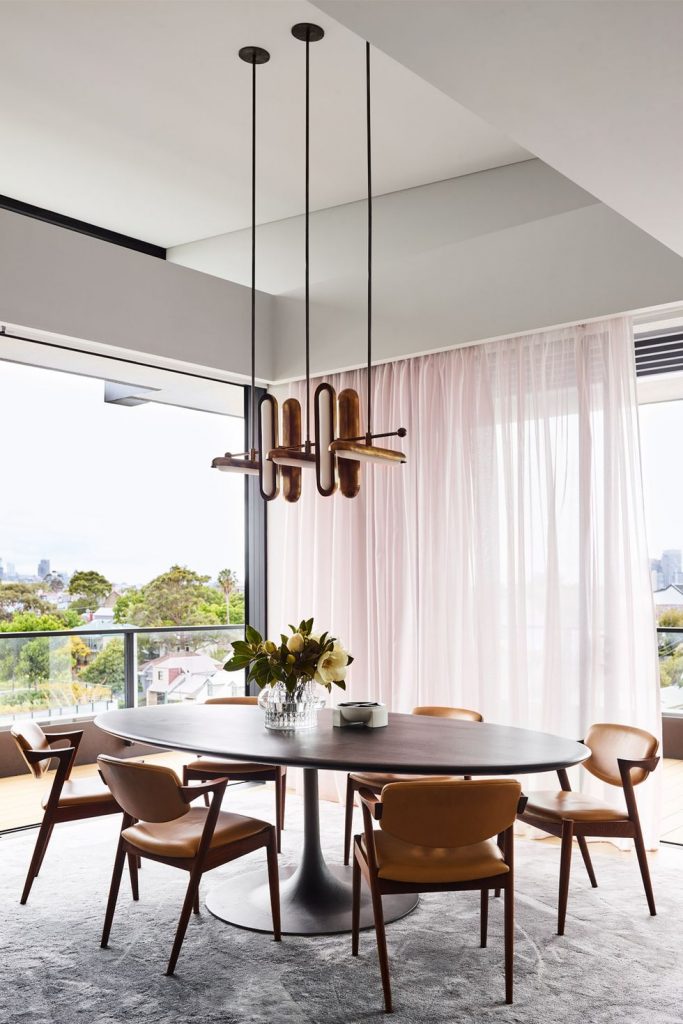 The pink sheers in a dining room concept is designed by Arent & Pyke manages to look open, romantic, and ethereal while also being grounded, formal, and versatile. That's thanks to the warm brown leathers and woods punctuated by black details, all of which contrasts nicely with the dreamy pink sheers.
Rattan Blinds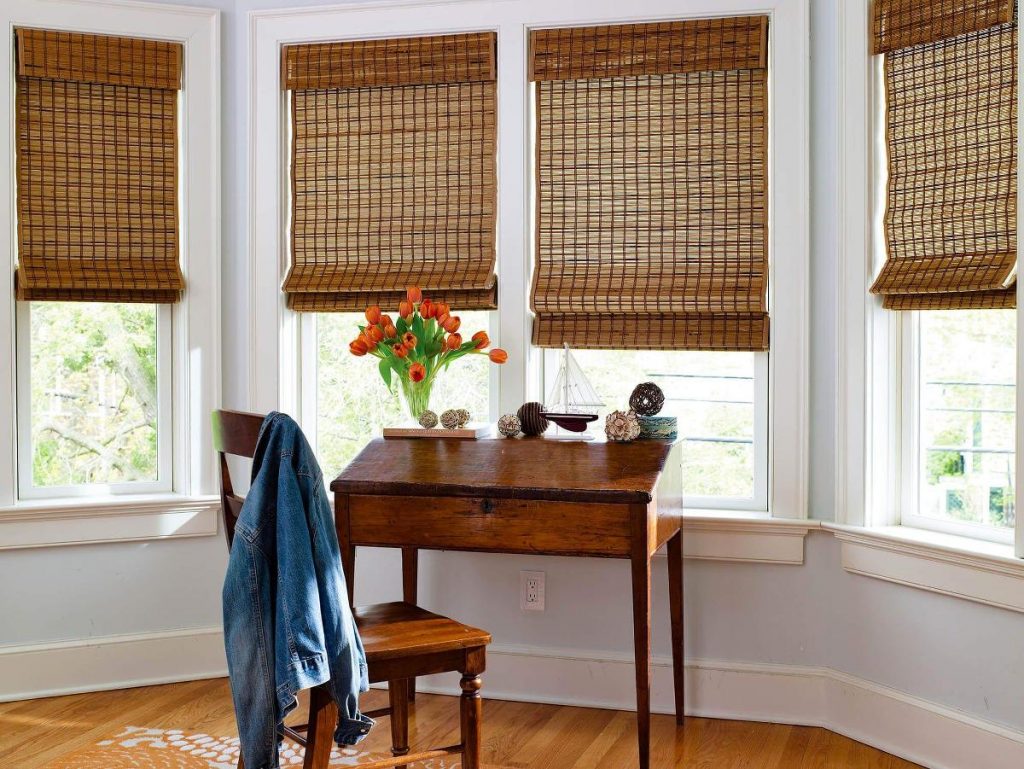 Rattan blinds will let a little natural light shine in while still delivering some privacy. In interior designer Shaun Smith's New Orleans home, this tiny bathroom is the perfect blend of refined and approachable, with a great blend of materials and prints.
Classic Shades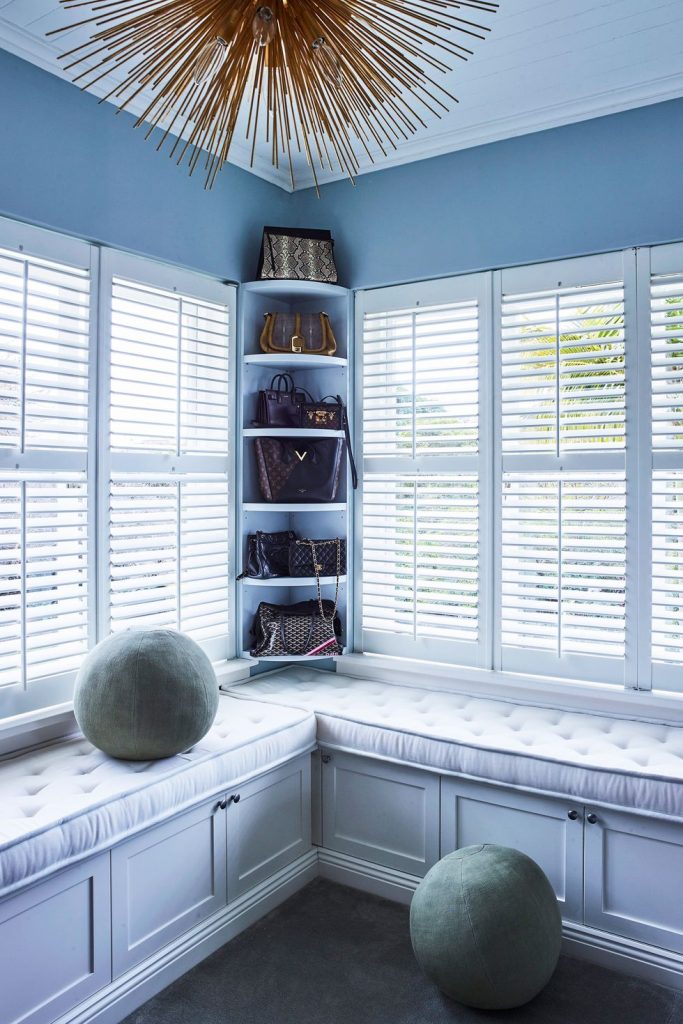 A classic design by Tasmin Johnson, the classic white shades dress down the more glamorous elements of the space. All they need is a fresh coat of paint to feel new again.
Multi-Hued Curtains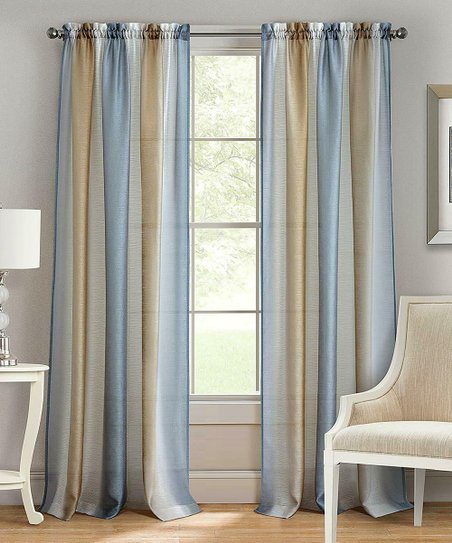 The sheepskin throw, metallic touches, and multi-hued curtains make this stylish little reading nook the perfect blend of cozy and cool. The colourful, loose curtains feel both modern and laid-back. Nothing amps up the fun factor like a playful swing chair. This mod hanging chair in a living room designed by Hecker Guthrie proves our point.
Cohesive Patterns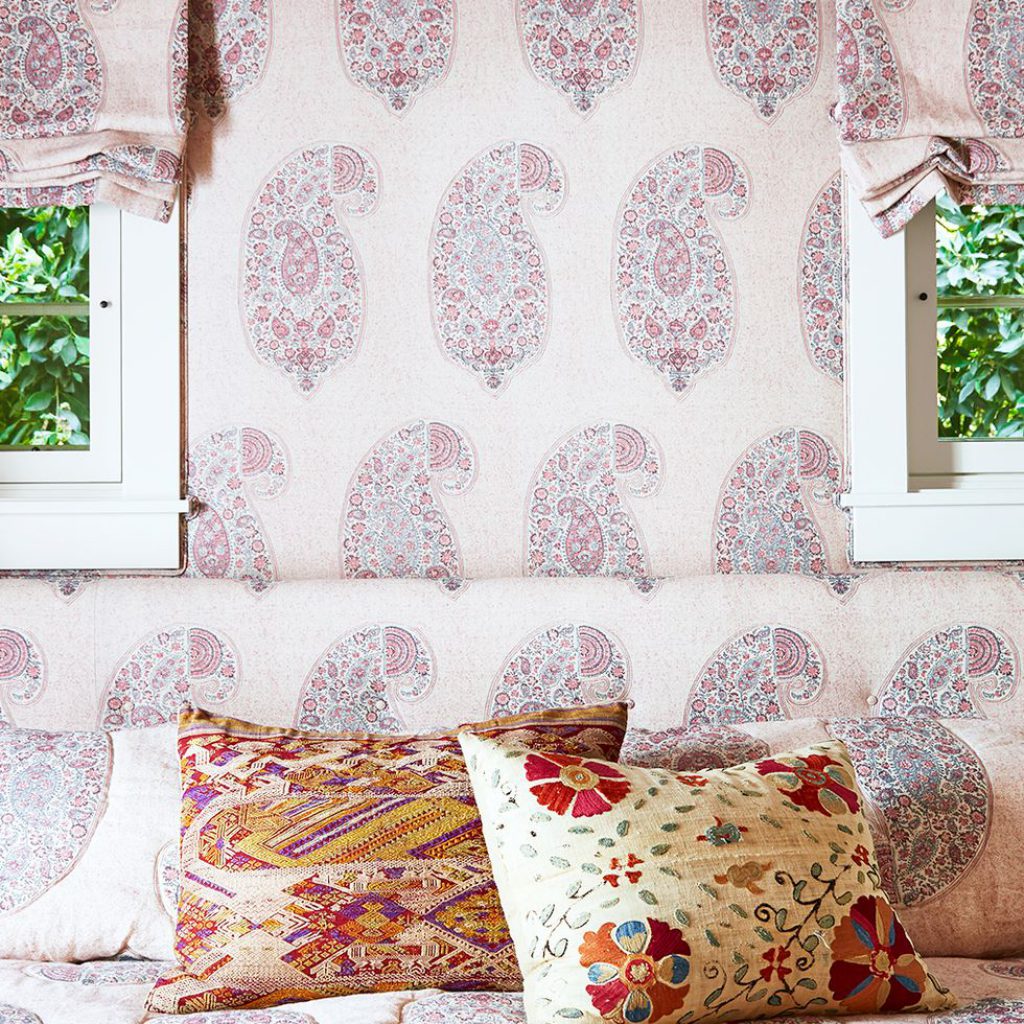 "It goes against decorating 101, but using small patterns together can be easier on the eye," says interior decorator Kristin Panitch, who designed this dreamy pink cloud of a bedroom. The matchy-matchy wallpaper, curtains, bedding, and headboard is a gorgeous backdrop for a good night sleep while the colourful throw pillows add just enough contrast.
Dramatic Curtains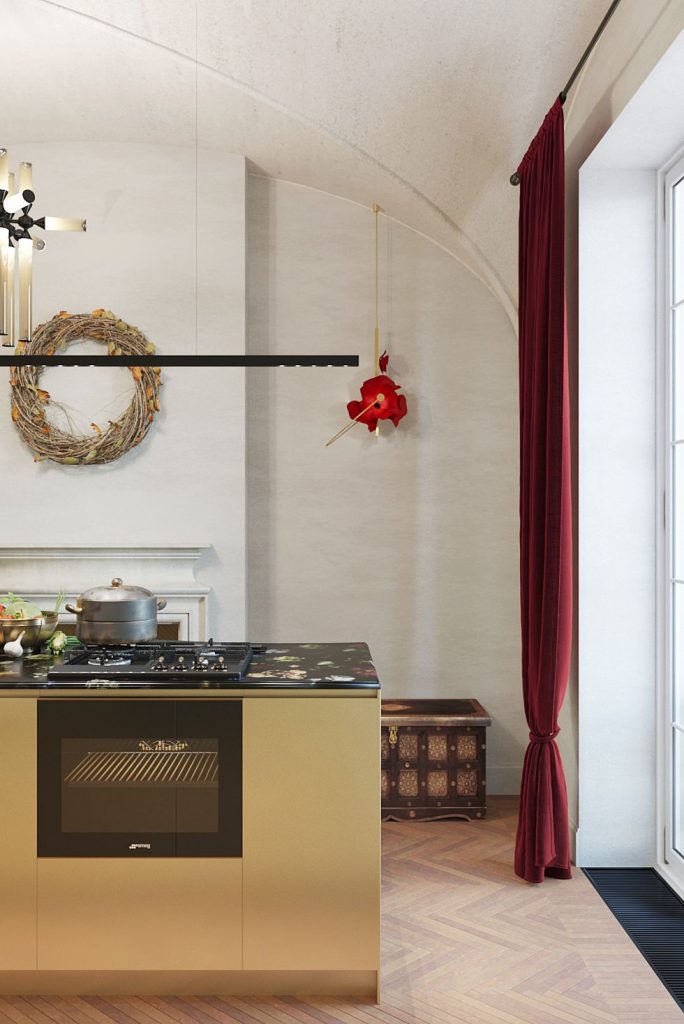 The moody red curtains deliver a dignified sense of drama. We love how they stretch from the floor to the ceiling and are cinched super low to the ground for a playfully skewed proportion.
Fancy Frames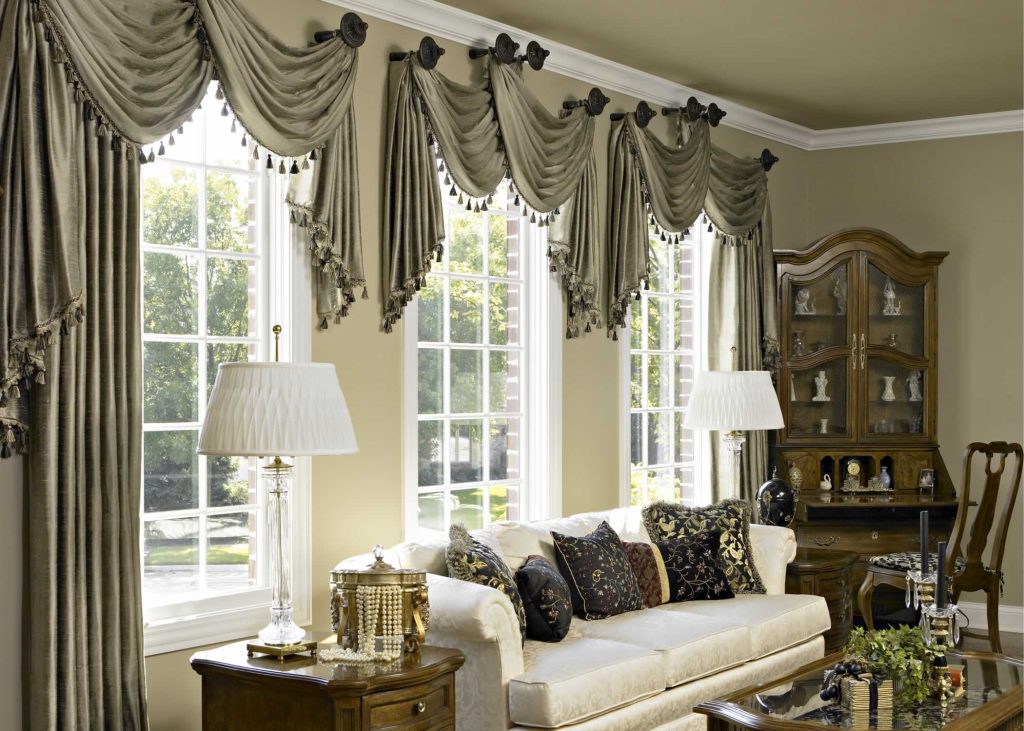 Colour stretches all the way up to the high rafters, we love how they chose to frame the windows with a gorgeous drapery that draws your eye up and doesn't encroach into the space too much. The red and blue work nicely, too, as the red is featured in the carpet, coffee table, and sofas, blending everything together beautifully. All together, the room feels traditional and formal, country chic and casual.
Retractable Shades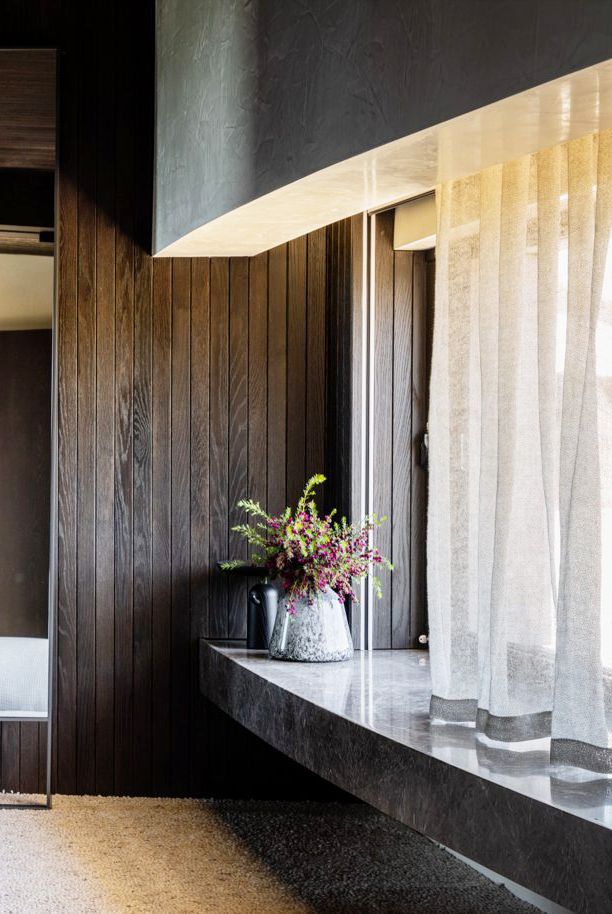 Designed by Hecker Guthrie, this home on the rugged Australian coast takes design cues from its natural surroundings. Natural materials, abstract shapes, moody neutrals, and plenty of light all contribute to the sense of place and style. In the bedroom, the light linen curtains still allow light to flow in during the day, but the hidden retractable blackout curtains ensure a good night sleep.
Bright and Cheerful Curtains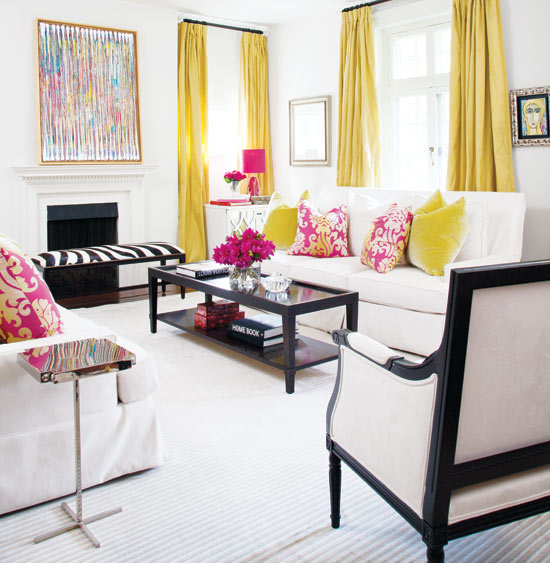 A dark room can look severe, so soften the style with pastel curtains. To make it feel more cohesive, match your curtains to a lamp and other accents. For example, in this living room designed by Kate Reid, the marigold curtains brighten up the high-gloss navy walls and correspond with the metallic accents and warm-toned lighting. The lavender armchair is a nice refreshing pop of pastel.
We hope this article has served its purpose, a lot of thinking goes into curating the perfect window décor that compliments your house. The above mentioned designers have curated some perfect masterpiece in the name of window décor for all homes. Be sure to check them out, and of course, if you wish to learn more about colours, read our article on paints.