If you're one of those that crave redecorating your home with fresh concepts, or someone who is just starting out as a rookie in home décor concept ideas — we've got you covered. If you're stuck on which paint to choose for you home, we have an article on that as well. But if you'd like to skip that part and jump right into wall décor ideas to compliment your empty wall, here are elegant ideas you can wrap your mind around. Turn those bare walls into stylish bold centrepiece of the house, no matter your taste style, these ideas will blossom irrespective of your personal preference.
The ideas travel beyond mere whether you're an art collector, a nature enthusiast, or a book lover, your walls can be customised any how you like it.
Gallery Wall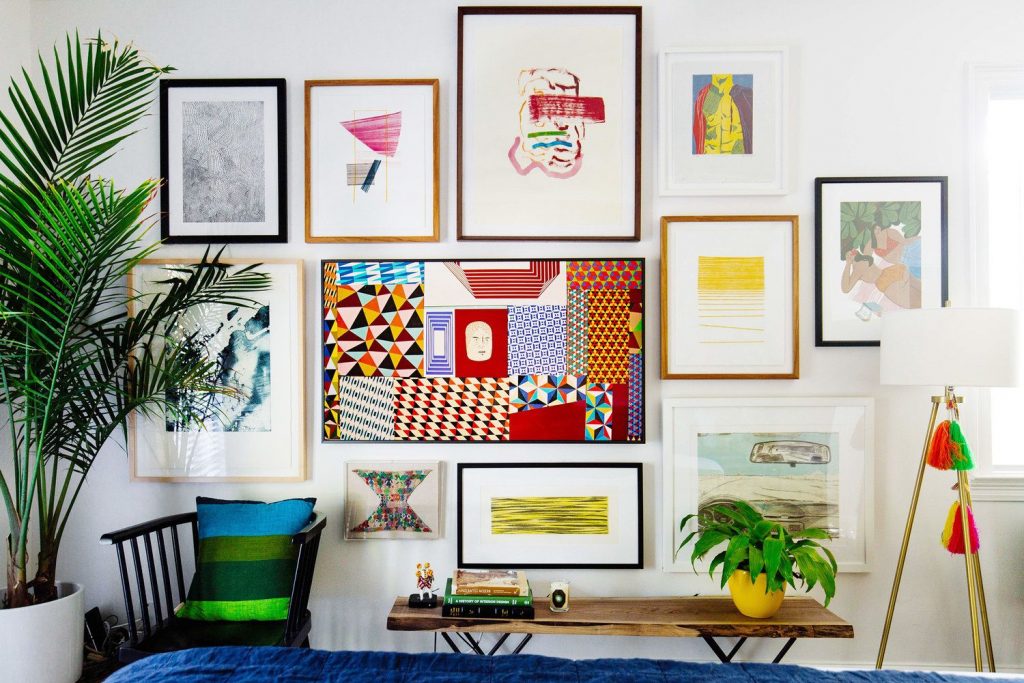 There's nothing quite like a gallery wall to be honest, seamlessly display a collection of art or photographs, give it a bit of personal touch or go full blown classic paint arts, either way it'll pop your wall and definitely catch the eye of an onlooker. Try simple, cohesive frames, or bring an array of different variations to mix things up! The point of this is to extend the gallery wall to the ceiling to create the illusion of a larger space. 
Paint a Mural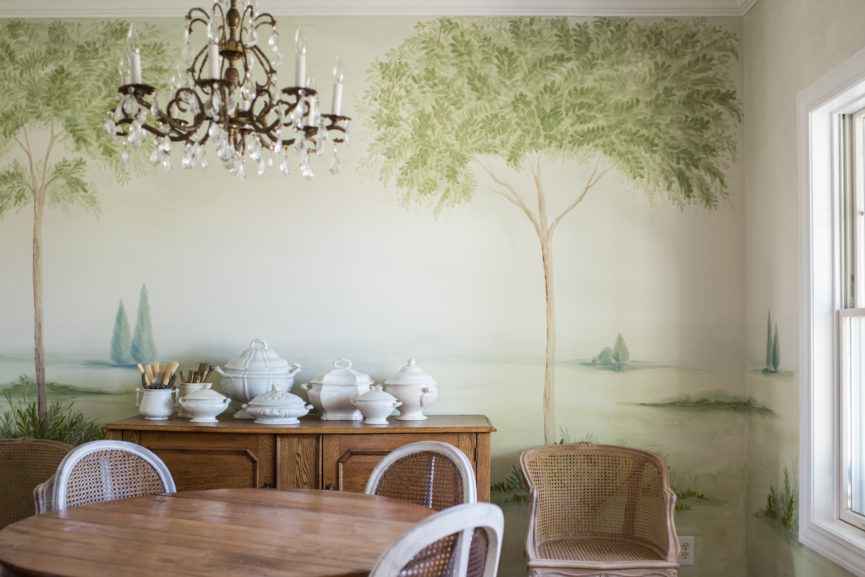 The concept of mural comes from middle age, french, latin; the idea to incorporate  a beautiful landscape or rather a cohesive painting directly on the wall. Brilliant way to transport you to another wall, an exquisite wall décor idea you must try. By hand-paint or choose a wallpaper, either ways, its beautiful, but we would suggest hand-paint a mural.
Hang Plates
Now, it may seem odd to some, but these are not regular plates you use for dining, your exquisite plate collection from all over the world will look bring on the wall than on the dining table. Each plates would represent a story on the wall, or you could choose to go with a pattern, any how, the paint in our opinion should be saturated because that'll help the plates pop royally.
Green Wall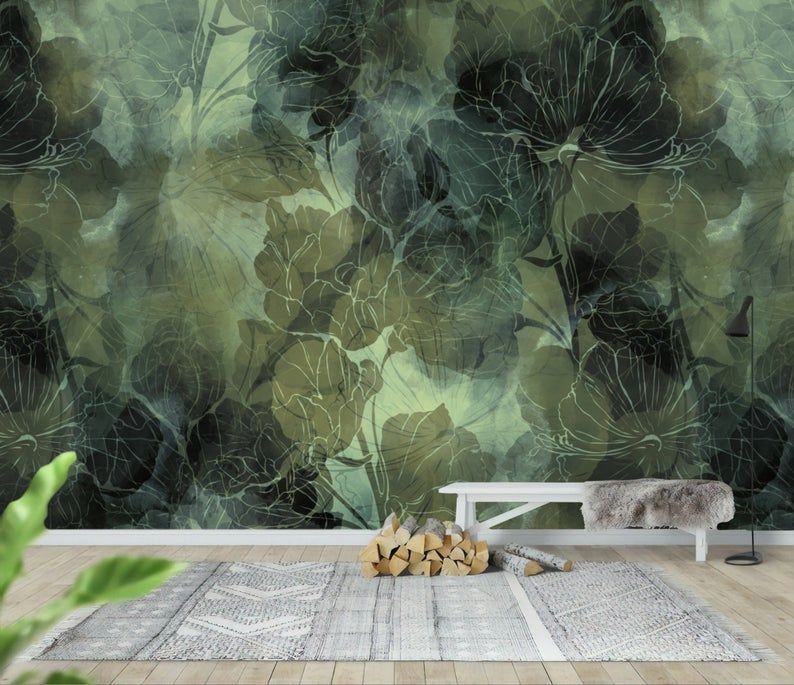 So, this innovative concept is relatively new in the market, but has been here before christ. The Babylonian's called it the hanging garden, well, this green wall will be yours at home. The idea is to transform your living space with vertical and horizontal structured engineered living green walls. These walls are artistically designed to serve a purpose; each wall is different, fitting the client's requirements. The purposes could be solely dedicated to suit the aesthetics or enjoy the sheer beauty in cultivating herbs for your kitchen.
Showcase Fabric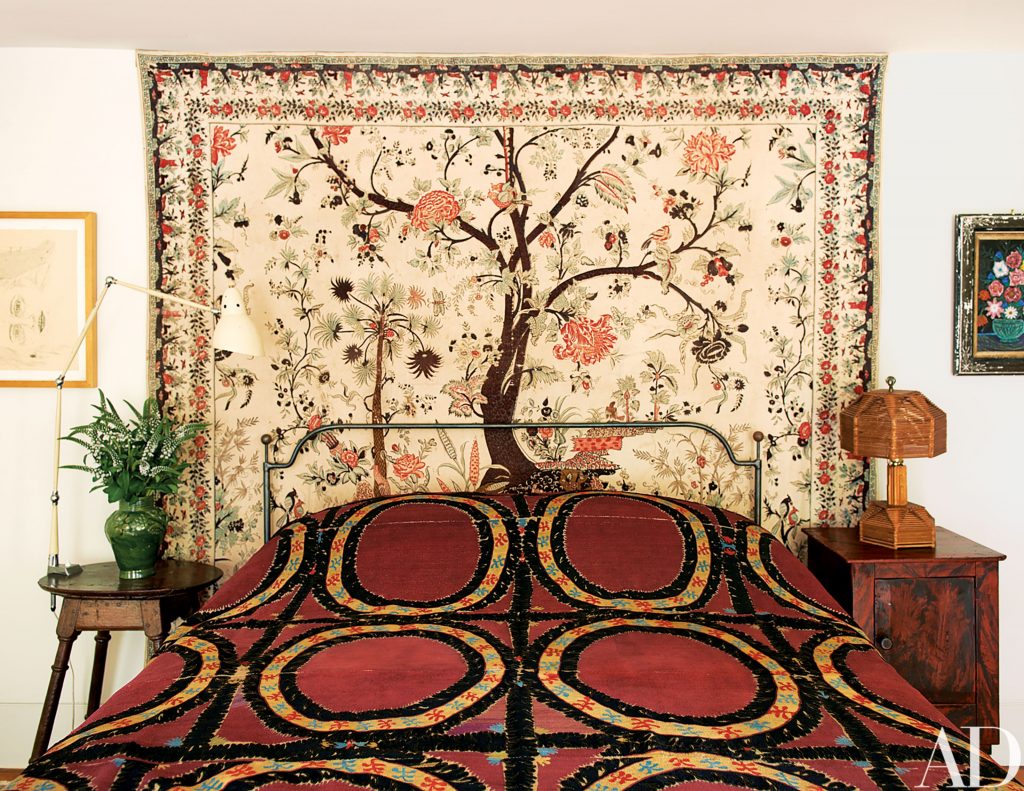 Generally, we showcase fabric in the form of carpets on the floor but rarely on the wall. If you'd like to take it to the next level of awesomeness, a tapestry on the wall can add colour and pattern, and add a sense of softness to a space. Consider framing the vintage scarves or any other pretty textile of your choice before hanging them up. They are far more easier to remove and clean than framed paintings if you're planning on shifting or have rented.
Well, we hope you loved reading this exquisite wall décor ideas, and probably thrilled to try one of these or go wild, try all of them! Be sure to check our other articles on home décor ideas and DIY concepts.